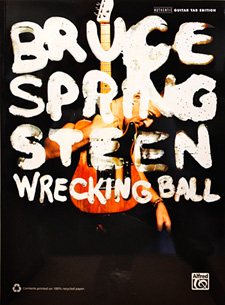 LEARN HOW TO MAKE IT TALK
Just in at Backstreet Records: the official Wrecking Ball songbook, in an Authentic Guitar TAB edition. Detailed music for all 11 tracks on the new album, from "We Take Care of Our Own" to "We Are Alive."
Also peruse our Songbooks section for more Springsteencollections (Born to Run, Devils & Dust, Greatest Hits, Magic, and more) and individual sheet music (including "If I Should Fall Behind").
Other new arrivals include the three-CD Best of Rock and Roll Hall of Fame + Museum Live (induction ceremony performances, with numerous tracks from Bruce), and Marc Dolan's new bio, Bruce Springsteen and the Promise of Rock 'n' Roll.
See all Latest Additions here
Thanks for shopping with Backstreet Records — all Boss, all the time.
- June 29, 2012

SPRINGSTEEN NAMED MUSICCARES PERSON OF THE YEAR FOR 2013
Just announced today, Bruce Springsteen will be honored at the next Grammy Week by MusicCares as their 2013 person of the year. The Grammy Awards will be held on Sunday, February 10; two nights prior, on Friday, February 8, the 23rd annual MusicCares benefit gala dinner and award ceremony will celebrate the Boss, followed by a typically star-studded tribute concert.
According to today's statement, "Springsteen is being honored as the 2013 MusiCares Person of the Year in recognition of his extraordinary creative accomplishments as well as his significant charitable work, which has included an impressive range of philanthropic activities over the years. 'Bruce Springsteen is a truly gifted and Renaissance artist of our time, a national treasure, and an exemplary humanitarian,' said Neil Portnow, President/CEO of the MusiCares Foundation and The Recording Academy. 'His career is a testament to the power of creative excellence, and his contributions as a philanthropist speak to the tenacity of the human spirit.'"
MusicCares, founded by the Recording Academy, provides a safety net of critical assistance for music people in times of need, covering a wide range of financial, medical and personal emergencies. Recent Persons of the Year include Paul McCartney, Barbra Streisand, and Neil Young. Read more at Grammy.com.
- June 28, 2012


HELP BRING MIKE APPEL'S MUSICAL OUT OF THE SHADOWS
Support In the Shadows of the King through Kickstarter.com
In Backstreets Magazine #90, we talked with former Sprinsgsteen manager Mike Appel about the passion project he'e been working on for more than a decade, a musical called In the Shadows of the King. Now, Mike is making the big push to get the show mounted and a cast album recorded, and he's looking to Kickstarter.com — and music fans around the world — to help.
He describes In the Shadows of the King at mikeappel.com: "The musical is broadly about how all of us young rockers, Bruce Springsteen, The Rolling Stones, The Beatles, Rod Stewart, myself to name a few were all trying to emulate Elvis after his first string of successes. However, all of us realized that if we were to make a name for ourselves we'd have to find our own original unique voice if we were ever to come out from the shadows of The King. It is also about everyone finding out what is unique about themselves and following that unique road wherever it takes them."
Take a look at Appel's Kickstarter page if you're interested in supporting this project, not only for more information about the musical itself, but also to see some outstanding rewards for pledges. In the Shadow of the King backers can have the chance to attend rehearsals, recording sessions, workshops, and opening night parties...
And, for a pledge of just $150 (we sound like public radio now, but seriously, this is too good not to mention), if you're a musician, Mike will advise you over the phone, giving you feedback on your songs on tips on how to take the next steps in the music biz. "Call me if you're interested in finding out the real reasons an artist makes it to the top from a guy that really did it!"
How can you not want that?
- June 27, 2012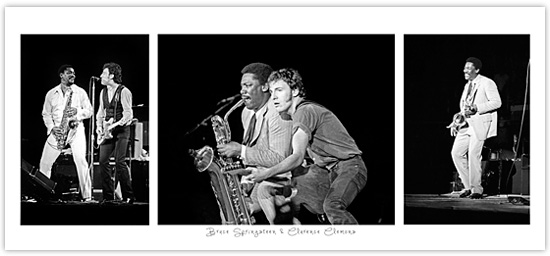 BIG MAN LTD. ED.TRIPTYCH AVAILABLE NOW FROM SHIVE ARCHIVE
Starting now through the 4th of July and in remembrance of Clarence Clemons, rock photographer Jim Shive of ShiveArchive.com is offering an impressive 40" x 18" three-photographs-in-one triptych of Bruce and The Big Man. Made available for the first time, once sold out the triptych will not be offered again. Only 25 collectible editions, signed by Jim and accompanied by a Certificate of Authenticity, are available. The image also is being sold at a special rate in recognition of Independence Day. Click here to check it out.
- June 27, 2012


NILS LOFGREN: THE ART OF ADAPTING
A great profile of Nils Lofgren comes courtesy of the AARP program My Generation. The Nils segment will air on PBS next week; on AARP.org it's titled "The Art of Adapting":
Nils Lofgren is best known for playing guitar with Bruce Springsteen and the E Street Band. But the classically trained musician has worked both solo and with groups for more than 40 years. He's remained sought-after for his ability to adapt — to new bands, new instruments (including the harp) and new skills like onstage backflips. When osteoarthritis led to a hip replacement, he adapted once again, switching to the less risky tap-dancing to entertain the crowds. My Generation takes you into the life of this musical chameleon.
- June 27, 2012

PHILLY'S BIG, BOSSY, BEFORE-THE-4TH BARBECUE BASH
NCC to jumpstart Independence Day festivities with Bruce-themed BBQ
The Fourth of July is always a big day for Philadelphia's National Constitution Center (NCC) and the nearby Independence Mall area. This year there's extra cause for celebration, with the Springsteen exhibit's ongoing display at the NCC. So why not start partying even earlier? This Thursday, June 28 from 5:30-9:30 p.m., the Springsteen-inspired Independence Day: Fourth of July Kick-Off Party will transform the NCC's Grand Hall Overlook and outdoor terrace into a big Boss-themed barbecue. Guests (adults 21 and over only) will be treated to after-hours access to the exhibit, live music by The B Street Band, and picnic-style foods and drinks provided by the NCC's exclusive caterer Brulee Catering.
Tickets ($35 each) are selling fast and can be purchased online or by phoning 215-409-6700. Special discount for Backstreets.com visitors: type or mention the Promotional Code "backstreets" for a $5 discount on each ticket.
- June 26, 2012 - Shawn Poole reporting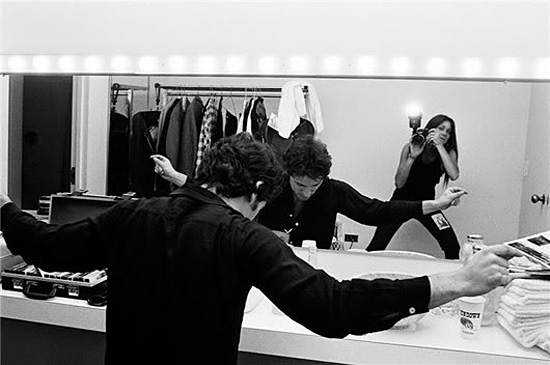 LYNN GOLDSMITH EXHIBIT COMING TO LONDON IN JULY
Springsteen and the E Street Band have a little summer vacation following three recent concerts in England... but their work there isn't through, as London's Hard Rock Calling festival awaits on July 14.
Coinciding with the Wrecking Ball tour's London stop, a new photographic exhibition runs there from July 12 to July 29, Springsteen: The Turning Point 1977-1979. It's a collection of personal portraits and stage shots taken by Lynn Goldsmith during the Darkness era, at the Proud Chelsea gallery on King's Road. If you're in town for the concert, don't miss this chance to see her stunning work up close and personal.
Visit shortlist.com to see more images from Lynn's show and a few stories behind them.
- June 26, 2012 - photographs ©Lynn Goldsmith

FREE DOWNLOAD: NEW TRACK FROM JASON FEDERICI'S BAND
Jason Heath & the Greedy Souls' Packed For Exile drops next week
After the death of Danny, Jason Federici paid tribute to his dad when he played accordion with the E Street Band on "4th of July, Asbury Park (Sandy)" at Harleyfest (8/30/08). With his band, Jason Heath and the Greedy Souls, Federici the Younger also recorded "Sandy," offering it to Backstreets readers as a free download [still available here]. Of their first album Dave Marsh wrote, "Jason Heath and the Greedy Souls speak to the heartache and joy in the world, with the wisdom not to try to separate them, and the skill to make all of it beautiful."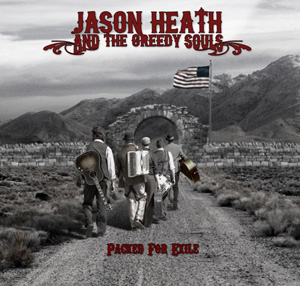 Now, Heath and the Greedy Souls have their second album ready to go. Funded by fans through Kickstarter, Packed for Exile is set for release a week from today, on July 3. Heath says, "It's Americana in terms of being American country, folk, blues, punk and rock 'n' roll influenced. We like to call it Post-Americana Acoustelectric, Agit-pop, Arena Folkountry Raw.... It's all working class music, with common themes — love, loss, redemption and the search for justice."
For a sneak peek at the record, we're offering a FREE download of track 3, "Runnin' Like a River." Federici, who plays accordion and organ, is all over this one. Check it out on our Downloads page now.
If you're in the L.A. area, don't miss the Packed For Exile record release party this weekend, Sunday July 1 at the Echo (1822 W. Sunset Blvd) in downtown Echo Park. Admission is free, with doors at 5:30 and the band playing at 7:30.
Download "Runnin' Like a River" now,
and find more online at jasonheathandthegreedysouls.com and dannyfund.org
- June 26, 2012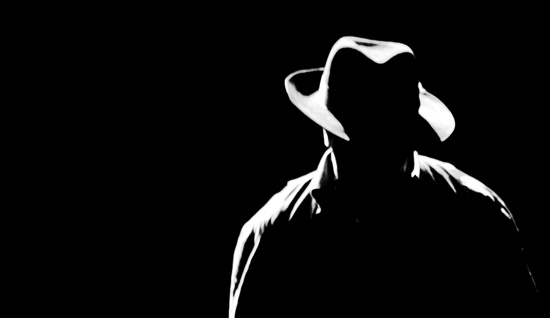 "B-I-G-M-A-N"
Backstreets scribe Shawn Poole's essay on remembering and honoring Clarence Clemons by opposing racism is now online at Constitution Daily, the official blog of the National Constitution Center (current home of From Asbury Park to the Promised Land: The Life and Music of Bruce Springsteen.)
- June 25, 2012 - photograph by Michael Zorn

SPARKS, THEN FIRES
Over at Grantland.com, in the latest installment of "Rembert Explains the '80s," Rembert Browne gives Brian De Palma's "Dancing in the Dark" video the probing analysis it has long deserved, from sleeve roll to ankle work. Unsure of the distinction between "Bruce's Shoulder Bop and Point" and "Bruce's Dramatic Turnaround and Leg Tap"? Run don't walk: "Rembert Explains the '80s: Bruce Springsteen's 'Dancing in the Dark' Video"
- June 25, 2012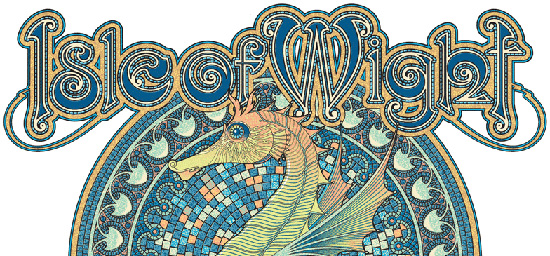 57 CHANNELS AND BRUCE IS ON
Don't forget Bruce on the telly tonight... In the U.K., fans are currently waiting (and waiting) for an imminent broadcast of Springsteen and the E Street Band from tonight's Isle of Wight performance on Sky Arts. Here in the U.S., a three-hour program of festival highlights runs from 9 pm to midnight on Palladia (and simulcast on VH1 Classic).
- June 24, 2012


HAPPY BIRTHDAY NILS!
Warm wishes go out to Nils Lofgren on turning 61 today. Check nilslofgren.com for a new "Note From Nils" posted yesterday, in which he writes: "E St tour continues to roar on beautifully. Although I miss Clarence mightily, I feel his spirit encouraging and guiding us every moment. Love ya 'C'! On this eve of my 61st birthday, I want you all to know how grateful I am to be alive, playing beautiful music for you all. It's truly a blessing and an honor." And it's a birthday show for Nils in Sunderland tonight, as the Wrecking Ball tour reaches the shores of the UK.
- June 21, 2012 - photograph by Rene van Diemen [Trieste, Italy, 6/11/12]


BRUCE'S TAKE ON WRECKING BALL IN NEW SHORT FILM FROM ZIMNY
Back in February, Bruce Springsteen gathered European reporters in Paris to talk about the Wrecking Ball album for the first time. There were intelligent questions from press from all over the world, and Bruce responded in kind, explaining his thoughts behind the creation of his new album and giving insight into what drives the anger we hear. What's most compelling is how personal it is: Bruce not shaking his fist at the newspaper, but tying it all directly to his upbringing and his childhood home.
A four-minute clip in February gave us a small taste of that press conference; now, this 22-minute short film by director and Springsteen archivist Thom Zimny is a main course. Debuting on CNN.com today, Zimny's new doc combines film from Paris with performance footage (tour rehearsals in Trenton, the Apollo Theatre show), music video clips, and some stunning images from the personal file. Watch this extended cut — Wrecking Ball: A Conversation with Bruce Springsteen — below.
For further reading:
To accompany the film debut, CNN's Todd Leopold wrote a lengthy essay looking at the relationship between Bruce and his father, the response to Wrecking Ball, and the sort of "call to attention" that is nothing new in Springsteen's music: "Bruce Springsteen and the song of the working man"
For more from that February day in Paris, read our transcript of the press conference.
- June 18, 2012 - still from Wrecking Ball: A Conversation with Bruce Springsteen


ARE WE MISSING ANYBODY?
Announcing Backstreets #91, our tribute to Clarence Clemons
One year ago today, the Springsteen community was deeply saddened to learn of the passing of Clarence Clemons. "Deeply saddened" hardly says it — the Big Man's death sent gut-deep shock waves up and down E Street, and we're all still feeling it one year later, even as Springsteen and the band soldier on. "On through the houses of the dead, past those fallen in their tracks / Always movin' ahead and never lookin' back," Springsteen first sang back in 1995; now, a loss this monumental demands we remember, night after night, that we're missing somebody. Somebody big.
On this anniversary, we're proud to announce the 91st issue of Backstreets Magazine, a tribute to and celebration of Clarence's life, music, and legacy. While this issue could never be big enough to capture all the facets of such an extraordinary man (Master of the universe! Best selling author! The next president of the United States!), we've worked hard to include the voices of many who knew and loved the man. In our tribute to "Phantom" Danny Federici, we focused on the E Street Band's perspective, to give insight into their most mysterious member at the time of the band's first loss; to celebrate Clarence's life, we widened our focus to try and reflect that broad spectrum that is the Big Man.
Among the voices in Backstreets #91:
NORMAN SELDIN
Leader of the Joyful Noize, Clarence's pre-E Street Band gig
"The club owners, along with the crowd, looked very stunned at a black musician all of a sudden on stage with Stormin' Norman Seldin & the Joyful Noyze. You see, that wasn't done at that time because of a silent color barrier — which was just as bad or worse than what was going on down south. We played 'Soul Serenade' along with another hour of tremendous music and chemistry. When we finished the set, my longtime drummer Barry Lynn said, 'You're going to ask him to join the band right now, aren't you?' I said, 'Watch me.'"
ROBERT SANTELLI
Longtime Jersey Shore music journalist and Backstreets Associate Editor
"The solitary musician comes out of the darkness and carries a case with a horn inside. He is big and black and he walks like a man on a mission. He steps from the salty mist that hovers above the nearby street lamp and opens the door of the club. Suddenly, there's a crash: either the wind blows the door off its hinges, or it departs into the night because one particularly powerful dude opened it. Whatever is the case, one thing is certain: the act alters the course of rock 'n' roll in the early seventies."
VINI LOPEZ
Original E Street Band drummer, and Clarence's roommate
"Clarence had the ability to make the sax pop and growl like no one else at the Shore at the time. Clarence had lungs, man. He made the sax sound exactly the way we needed it to sound.... Here's this big black guy in a band with a bunch of skinny white guys at a time when things like that didn't happen often. Clarence stood out. People were drawn to Clarence. Bruce spotted that immediately and worked it into what he did onstage. He loved the idea of the two of them sort of working out the music physically. They leaned on each other, worked off each other right from the early days."
MIKE APPEL
Manager/Producer for Springsteen and the E Street Band in the early '70s
"The first time I ever came back, after my hassles with Bruce, and I went backstage.... all the other E Streeters were just staring, and Clarence, the minute he sees me, he just turns to me... he's in this big white suit and a little white Charlie Chan hat, he turns to me and he puts his fist over his heart, and he just thumps it. Like he's sharing the love of the moment when he finally sees me. It was the kind of thing where we didn't see each other for years, and yet whenever we did it's like I never left."
NICK MEAD
Director of the Clarence Clemons documentary, Who Do I Think I Am? A Portrait of a Journey
"Clarence had told me to wait backstage when 'Land of Hope and Dreams' was being played. I did so and was in his car waiting for a 'fast out.' The band finished their set, and they're off and out, and they have a police escort — which means I had a police escort, a first for me. But Clarence was in another place. As I was looking out the window impressed by the blue flashing lights, he was crying. Sobbing. I'm English, and we only cry at Royal Weddings or when Arsenal lose. But I tried to be the friend I was becoming: 'Are you okay? Is there anything I can do?' He just said, 'We weren't expecting to do that song tonight, Bruce just kicked into it, it gets me....' I was blown away that after so many years together and on the road, he would be so moved by one song. It was so real — so real — and whenever I'm doubtful I think of that time of belief."
JO LOPEZ
Photographer and Clarence's longtime sax tech
"Those two cats, Bruce and Clarence... I see a lot of artists where they have to communicate verbally, they have to talk about things. But with them it was always this thing where verbally the words wouldn't even come out, but they knew... they had a thing, these two guys. He knew what Bruce was thinking. It was almost like their brains were connected wirelessly or something...
"On that last tour, his hips and his knees were really hurting. But I gotta tell you, man, as soon as the music started he put all that behind him. The guy was a trooper; he was a friggin' trooper. He just forgot about it. The music was like magic. For him, it was healing music. Right on the downbeat: it was insane, the cat wouldn't even act like there was pain. But he was hurting."
DON REO
co-author, Big Man: Real Life & Tall Tales
"It seemed impossible that he wouldn't recover. He always recovered. He'd been through so many medical crises and had so much work done, I once called him the six-million-dollar man. He replied, 'Six? I passed six in 1992!'"
JAKE CLEMONS
Clarence's nephew and current saxophonist with the E Street Band
"Navigating the troubled waters of his failing health and into his eternal sleep has been trying to say the least. The burden of such a loss is insurmountably deep and heavy. Clarence was more than an uncle to me. He was my hero. He loved me like a father, we talked as best friends, and played together as brothers. People would often go back and forth about our blood relation, and I've never been one to correct this... he was all of these things to me."
Plus more remembrances from Narada Michael Walden, Charles R. Cross, Ernest "Boom" Carter, J.T. Bowen, and more. This special issue of Backstreets is not to be missed.
Not yet a subscriber? Get on board now to guarantee a copy of #91.
Subscribers, if you've moved, please let us know your change of address ASAP (by emailing orders@backstreets.com, faxing 919-968-9622, or calling 1-800-326-BOSS) to ensure delivery.
- June 18, 2012 - photographs by Eric Meola

"ROCKY GROUND" REMIX DROPS TODAY... BUT SORRY, NO 12-INCH
Hot and fresh out the kitchen, a remix of "Rocky Ground" debuted this morning on brucespringsteen.net. Described as a "New Modern Mix" — highlighted by prominent piano and a crisp boom-bap drum loop — it's out there "to continue shining light on one of the most powerful tracks from Wrecking Ball." There are currently no plans for a release, either on physical media or as a download, but the new edit is being distributed digitally to radio stations and SiriusXM.
- June 15, 2012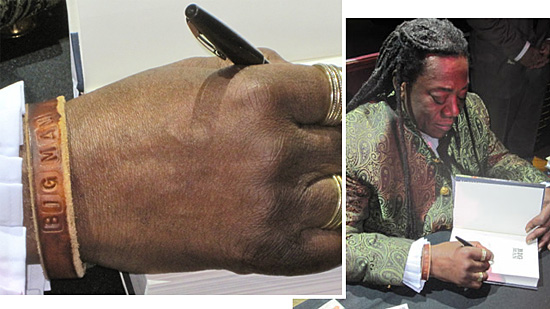 BIG MAN BRACELETS, HONORING CLARENCE CLEMONS AND SUPPORTING LITTLE KIDS ROCK 100%
Hard as it may be to imagine, Monday, June 18 will mark the one year anniversary of the death of Clarence Clemons. The beloved Big Man left a Big Legacy, not just in his soulful sound and his divine place in rock 'n' roll's greatest band of brothers, but in his lasting dedication to children and their welfare. As Steven Van Zandt joked at October's heart tugging Little Kids Rock benefit, when the organization's Big Man of The Year Award was given to Lady Gaga, "There could be three Playboy Bunnies in a Jacuzzi and Clarence would be late, but a kid waiting for an autograph is the only thing Clarence would always be on time for."
Since 2009, The Big Man of The Year Award has been given annually to an artist who steps up in a big way to help insure children have access to music education. Now, Little Kids Rock is offering everyone a chance to honor the Big Man while wearing what hopefully will feel like a little bit of his strength and soul around your wrist in the form of a leather "Big Man" Bracelet, just like Clarence wore himself. This is a limited offer while supplies last. One hundred percent of the $40 will go to Little Kids Rock, one of Clarence's favorite charities, where each donation puts an instrument in the hand of an underprivileged child.
Buy your "Big Man" Bracelet and give a kid the right to rock today! Click here for details and ordering information.
- June 14, 2012

JOSH RITTER RETURNS TO THE STONE PONY: WIN FREE TICKETS AND MORE
Josh Ritter and The Royal City Band return to the house Springsteen built, the Stone Pony in Asbury Park, on June 27. It's been years since he and the band rocked the legendary club, and a lucky few might recall the last time Josh was in Asbury Park to play a secret show at The Saint a big fan was glimpsed in the back of the room... yes, Bruce himself then disappeared with Ritter in tow afterwards. You may also recall Ritter's stirring take on "The River" performed for "Hanging on E Street."

The folks at Joshritter.com are giving away a prize package that includes two free tickets to the June 27 Stone Pony concert, an autographed vinyl or CD copy of one of his albums, and an autographed concert print from photographer A.M. Saddler.

Here's how to enter: You've heard Josh's cover of "The River" or were even lucky enough to see him cover Bruce's "Tomorrow Never Knows" that night at The Saint — and we all know how much Bruce covers other artists in concert. Joshritter.com wants to know: what would be another Bruce song Ritter should cover? Or better yet, what song of Ritter's would you like to hear Bruce one day cover? To enter to win the prize package, all you have to do is TWEET to @joshritter your answer and must include the hashtag #JoshRitterStonePonyJune27. Or, if you prefer Facebook, COMMENT your idea under this post.

Everyone who has tweeted or commented by Friday June 22 will be entered in a drawing to win the prize package. Winner is chosen randomly and contacted on the 23rd, winner must be present at the show to collect the prize. Have fun and good luck!
- June 13, 2012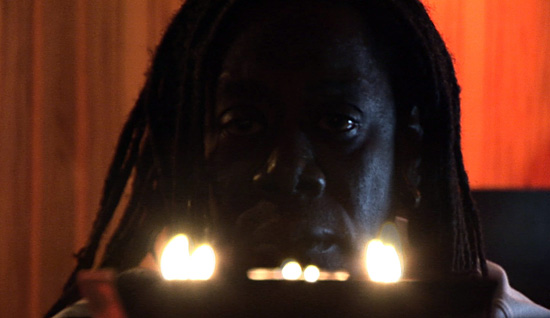 "IT'S TOUGH TO BE HERE WITHOUT HIM..."
Extended cut of Big Man's Who Do I Think I Am? doc premieres in Philly
At the end of May, the extended version of the Clarence Clemons documentary Who Do I Think I Am?: A Portrait of a Journey received its world premiere at Philly's National Constitution Center (NCC). The sold-out event was the latest in a series of special programming scheduled around the NCC's ongoing exhibition of From Asbury Park to the Promised Land: The Life and Music of Bruce Springsteen.
The film follows Clarence on his travels to China from 2005 through 2010. He viewed these trips as an attempt to answer some important questions about his own spirituality and sense of self; he invited his friend, filmmaker Nick Mead, to accompany him and collaborate with him in filming his experiences.
Nick Mead also was the guest of honor at the premiere of the extended film, which now features 15 minutes of additional footage that Nick and Clarence approved shortly before Clarence's death. "It's tough to be here without him," Nick told the audience just before the film began, as it was the first time that he would publicly screen their work without Clarence by his side. Clemons and Mead both were present when the original version of the film premiered at the 2011 Garden State Film Festival, where it received the Spirit of New Jersey Award.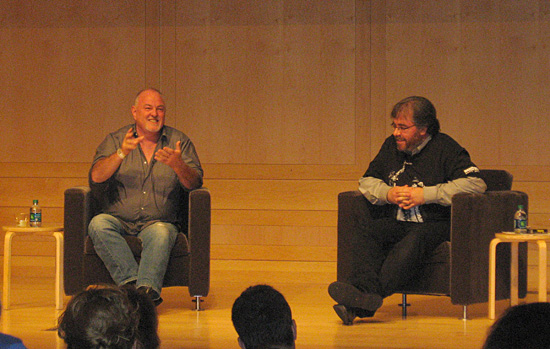 After the screening, I also had the pleasure of interviewing and moderating an audience Q&A session with Nick [above left]. As expected, a roomful of fans produced some very good questions, allowing Nick to share his interesting, moving and funny stories about Clarence, the immense complexity of the Big Man and how it led to a unique film that simultaneously resolves itself while remaining very much, like Clarence, a "work in progress."
Nick also used the occasion to announce that earlier in the day, he received final approval of a distribution deal for the film. This will soon allow many more fans the opportunity to see Who Do I Think I Am? theatrically and/or via television/home-video. Stay tuned for more details as they emerge.
Look for more on Clarence from Nick Mead and many others in Backstreets #91, which is just around the corner to the light of day. This new issue of our magazine features our extensive tribute to the Big Man and will be heading to print just in time for the first anniversary of his passing. Subscribe now to ensure your copy of this special issue!
- June 8, 2012 - Shawn Poole reporting - film still from Who Do I Think I Am?: A Portrait of a Journey courtesy of Nick Mead - photo of Mead and Poole by Marianne Murawski

ASBURY ANGELS FOUNDATION TO ANNOUNCE FIRST HONOREES IN JULY
On July 11, the legendary Stone Pony will host Fifty Licks: A 50th Anniversary Celebration of the Music of the Rolling Stones. The event will benefit the newly-formed Asbury Angels Foundation, whose mission is "to honor and memorialize the lives and significant contributions of members of the Asbury Park musical community who have passed on, including but not limited to, musicians, songwriters, tech support persons, DJs, writers, club owners and promoters."
The evening, which will be hosted by singer/songwriter Marc Ribler, features a wealth of local and national talent including Glen Burtnik, Christine Martucci, Bebe Buell, J.T. Bowen and Darlene Love. The Foundation will announce further details, including the first group of honorees, at the event. Tickets are $20 and are available through Ticketmaster, the Stone Pony box office or at Experience Asbury Park, Boardwalk at Fifth Avenue.
- June 8, 2012 - Lisa Iannucci reporting

MAD DOGS AND GOLFERS, OUT IN THE MIDDAY SUN
Vini Lopez, original drummer for the E Street Band, is headed to San Francisco next week, to caddie in the U.S. Open. ESPN reports:
Lopez still works as a drummer, still plays with his band, License to Chill, four nights a week in clubs around Jersey and Delaware. But he has chased another dream during the day as a caddie. For 22 years, he has chased it with a lefty named Mark McCormick, the local guy he thought could someday make it to a major.

"And it finally happened," Lopez said. "Maybe if I were playing with Bruce before 90,000 people in Hamburg, Germany, I'd feel differently about it. But to me there's nothing like watching Mark hit great shots and putt like a demon and qualify for the Open. That's the dream for me."...

"We respect each other so much," McCormick said, "and we really play off each other. Usually you want your caddie to be calm and Vini is the opposite. He's so jumpy, and yet he relaxes me in a funny way. I tell myself, 'Just don't be like him and you'll be fine.'"
Read: "Club pro, drummer headed to Open" [ESPN.com]
- June 7, 2012


SPANISH EYES
Thanks to Salvador at Point Blank in Barcelona, who pointed us to this treat from the San Sebastian soundcheck: "Spanish Eyes," from The Promise, never played in concert. While the tour moves on to Italy tonight, the window for this rarity hasn't closed: Bruce and the E Street band return to Spain to play Madrid next week.
Update: If you can't watch above, click here.
Also thanks to Sal, here's Little Steven talking about the possibility of playing Buenos Aires with the E Street Band:
We're gonna try this year. I assume at the end of this year or, at the most, early next year, we'll be down there with this tour.... We don't know why we hadn't come all these years. We know we have a lot of Argentinian fans, people who'd love to see the band. Maybe my TV success can bring us down there [laughs]. Please tell all your readers that we want to go and we're gonna try it.
That's Steve talking with the Argentinian newspaper La Nacion, giving hope not only to Buenos Aires, but to anyone around the globe crossing their fingers that a.) the Wrecking Ball will keep swinging past the fall, and that b.) this North American/European tour will become a World Tour.
- Updated June 7, 2012

NEW BRUCE BIO COMING NEXT WEEK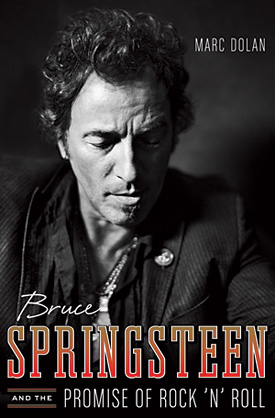 Marc Dolan's Bruce Springsteen & the Promise of Rock 'n' Roll
It's a big year for Springsteen books, with Peter Ames Carlin's Bruce and Eric Meola's Streets of Fire due this fall. Getting the jump on them both is Marc Dolan's new biography, Bruce Springsteen and the Promise of Rock 'n' Roll, due June 5 from W.W. Norton.
Dolan is a professor at John Jay College and the City University of New York, and his new 500+ page hardcover traces Springsteen's development as an artist (and songwriter, and performer, and cultural and political voice) right up through the end of the Working on a Dream tour. While Dolan didn't have the degree of access or primary interviews that await us in Carlin's bio, The Promise of Rock 'n' Roll is a well-researched, comprehensive analysis of Springsteen's life and work to date, with an emphasis on the music.
Pre-order now and save 10% off the cover price!
- June 2, 2012


HE'S THE WIZZ
According to Columbia Records, last night's performance of Wizz Jones' "When I Left Berlin" [official proshot clip above] was "as a thank you for making the recent shows in Frankfurt, Cologne, and Berlin so great and memorable." Read more at brucespringsteen.net.
- May 31, 2012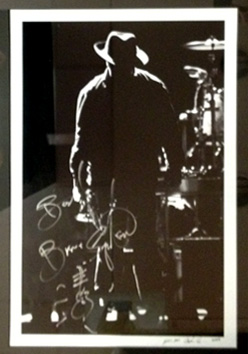 GOING ONCE... GOING TWICE...
Bidding ends today in the KACF 2012 Auction on charitybuzz, with items of interest including:
All proceeds benefit the good work of the Kristen Ann Carr Fund in the battle against sarcoma, funding research and treatment, educating physicians, and improving the quality of cancer patient life. All lots close today, some sooner than others... click here for the full auction list.
- May 30, 2012

APOLLO POSTER WINNERS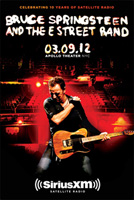 Thanks to SiriusXM and E Street Radio, we're giving away ten Apollo event posters after a contest held over Memorial Day weekend. To be eligible for the random drawing, you just had to correctly answer this question: What Sam & Dave song did Bruce and the E Street Band play at this Apollo Theater show that has not been played on the Wrecking Ball tour since?
If Bruce had played "Hold On, I'm Comin'" this holiday weekend in Frankfurt, Cologne, or Landgraaf, he would have thrown a big monkeywrench into the works... but it all worked out fine, and we had 1,241 correct entries to draw from. (Sorry, those of you who answered "634-5789," "I Thank You," "Mansion on the Hill," "People Get Ready," "Soothe Me," "Soul Man," "Streets of Fire," "Summertime Blues," "Sweet Soul Music," "The Way You Do the Things You Do," or the oh-so-close "Hold Tight, I'm Comin'.")
Our ten poster winners:
Lillie B. Carter, Oliver Springs, TN
Michael Frank, East Hampton, NY
Megan Hatch, Bellevue, WA
Jenna Holtzer, Newhall, CA
Judy Hunter, Willoughby, OH
Dave LaBue, Point Pleasant, NJ
Kevin Ryan, Essex, UK
Brian Trahey, Breezy Point, NY
Will Van Vuure, Zaandan, The Netherlands
Mark Wasacz, San Francisco, CA
Posters will be on their way to you ten in short order. Thanks for playing!
- May 29, 2012

MEMORIAL DAY WEEKEND SALE RUNS THROUGH TONIGHT
Storewide savings end soon... through tonight at midnight, we're offering 15% off your entire order in our online shop.

As you know if you've shopped with us before, Backstreet Records specializes in Bruce Springsteen and Springsteen-related artists and nothing more... so we're able to track down and stock Boss stuff that most shops don't bother with for very long, from small-press books to limited vinyl to magazines with Bruce on the cover.

Save 15% on everything we carry by using the coupon code DYNAMO during checkout, when the discount will be applied to your entire order.
See the latest arrivals at Backstreet Records now
- May 29, 2012

APOLLO ENCORE BROADCASTS FOR MEMORIAL DAY WEEKEND

This holiday weekend, SiriusXM's E Street Radio will present encore broadcasts of Bruce Springsteen & the E Street Band's historic live concert from Harlem's world famous Apollo Theater.
The March 9 concert was our first taste of the Wrecking Ball tour and the premiere of the "Apollo Medley" — hear the whole thing again on Saturday, May 26, at noon Eastern, and on Memorial Day, Monday, May 28, at 8:00 p.m.
Originally broadcast live, the recording has been remastered by Bob Ludwig, so it'll sound better than ever. "Bootleggers, roll your tapes!"
POSTER GIVEAWAY!
We've had our eye on this kick-ass poster from the Apollo event ever since we first saw it... maybe you have, too. Well now, thanks to our friends at SiriusXM in conjunction with this encore broadcast, we're getting ten of them to give away to Backstreets readers!
For a shot at one of these beauties, simply answer this trivia question, and we'll draw ten poster winners at random from the valid entries:
What Sam & Dave song did Bruce and the E Street Band play at this Apollo Theater show that has not been played on the Wrecking Ball tour since?
Put the song title in the subject field of an email, with your full name and shipping address in the body of the email, and send to contest@backstreets.com by noon on Tuesday, May 29. One entry per email address, please. We'll post the ten winners later that day here on the News page.
- May 25, 2012


IN THEIR CONTINUING SERIES...
of re-creating classic and historic Springsteen & E Street Band concerts, the highly acclaimed tribute band Tramps Like Us will be re-creating the August 20, 1984 performance, which was the final show of Springsteen's historic 10-night sold-out stand at Brendan Byrne/Meadowlands Arena in East Rutherford, NJ.
This 33-song marathon show featured the Miami Horns on "Tenth Avenue Freeze-out" (later captured on the Live/1975-85 set) and "Drift Away," which also featured surprise guest Steven Van Zandt. This was Little Steven's first appearance with the E Street Band since his departure a year earlier.
Tramps Like Us is currently scheduled to perform this concert at these four venues:

• Saturday, June 2 at NAPPER TANDY'S - Smithtown, NY - Tickets Here.
• Friday, June 8 at BB KING - Times Square in NYC - Tickets Here.
• Friday, June 22 at SHOWCASE LIVE - Foxboro, MA - Tickets Here.
• Friday, June 29 at THE STONE PONY - Asbury Park, NJ - Tickets Here.
Advance Tickets are suggested; click here for complete info.
This afternoon, Tramps Like Us frontman of Mark Salore will be a special guest DJ on Sirius/XM E Street Radio, sharing his thoughts on this historic show and playing selected tracks as well. Air dates are: Friday, May 25th at 4pm; Saturday, May 26th at 12am and 8am.
- May 25, 2012


YOU USE YOUR MUSCLE AND YOUR MIND AND YOUR PEN
Debuted this morning at brucespringsteen.net, starring Bruce's hand, the "Rocky Ground" music video. A Thom Zimny joint.
- May 24, 2012


THIS BOARDWALK LIFE: CONVENTION HALL AT RISK
Asbury Park Convention Hall, site of numerous Bruce Springsteen tour rehearsals and holiday shows, is in grave danger. The building — shown here in postcards from the '60s, when Bruce first saw some of the bands that played a significant role in his own musical development there (the Rolling Stones, the Dave Clark Five and the Temptations, just to name a few) — may have been damaged beyond repair due to the theft of 34 of its copper panels late last year. Asbury Park master developer Madison Marquette is currently in some very hot water regarding this unfortunate turn of events.
The large green panels — a familiar sight both to millions of visitors to the historic city and to a vast television audience during Bruce's 2002 Today Show broadcast — have an estimated value of approximately $50,000. They were stolen from a storage facility near the building early last August, where they had been placed after their removal from the exterior of the building. According to Madison Marquette, this was done to facilitate inspection of the facility's structural integrity.
However, Asbury Park Historical Society President Don Stine reported in the April 5 issue of The Coaster that local architect Keith Johnson, who has handled many projects with similarly significant structures, called the removal of the panels "a catastrophic blunder made to the architectural integrity of Convention Hall." Johnson also stated that the incident demonstrates "total lack of oversight" by property owner Madison Marquette. The developer should have sought approval from federal and state agencies that govern historic buildings when conducting such structural inspections so as to not harm the integrity of the building.
Stine quotes Johnson stating that "...you never remove or disturb hermetically-sealed decorative panels such as the ones that are missing. They are impossibly difficult to remove because they have been locked in place almost a century ago via interior copper cleats and fastening devices." Most disturbing of all, Johnson commented that even if the lost panels are returned, their reinstallation may be next to impossible because they are most likely damaged.
Convention Hall has been bare of the panels since their removal last year, and significant areas of the building have been exposed to the elements as a result, no doubt causing further damage to an already compromised structure. The building has never received the care it so richly deserves; over the years, several redevelopment plans have called for structural overhauls on the building for which funding was never obtained. Thus, despite cosmetic changes like exterior paint, new windows and a revamped HVAC system, it is in a state of slow but inevitable decay. (Madison Marquette currently pays monthly fines to the City of Asbury Park in lieu of the prohibitively expensive restoration that would be necessary to bring it up to code.)
The Asbury Park Police Department originally notified Asbury Park City Manager Terry Reidy of the theft last August, but Reidy did not reveal this information to residents or other city officials until a Technical Review Committee meeting in March of this year. Madison Marquette representative Carrie Turner explained in a March 29 Coaster article: "Copper panels from Convention Hall, which had been removed to make necessary repairs to the building, were stolen in late 2011. Madison Marquette has been working with the Asbury Park Police Department and the matter is in the court system. We remain hopeful that some or all of the panels can be recovered and we remain committed to the repair and restoration of Convention Hall."
In the same article, Stine cites an Asbury Park Police Department report stating that the theft had been reported by a Madison Marquette employee, and that Asbury Park police had arrested another Madison Marquette employee in late September but could not develop enough evidence to charge the person with the crime. The investigation had been closed but has recently been reopened. Stine also states that the New Jersey State Historic Preservation Office (NJSHPO) will be opening an investigation into whether Madison Marquette can retain the tax credit for easements that they had received due to the building's historic status. In addition, the New Jersey Attorney General may soon become involved in the matter.
The Asbury Park Historical Society is offering a $5,000 reward for the return of the panels and soliciting donations to increase that amount. Stine suggests that the best course of action for concerned citizens is to contact NJSHPO directly and state their case. To date, Madison Marquette has admitted no culpability in the matter.
For further information on redeveloper/property owner Madison Marquette, visit madisonmarquette.com.
To contact the New Jersey State Historical Preservation Office, click here, call 609-984-0176 or write:
State of New Jersey
Department of Environmental Protection
Historic Preservation Office
PO Box 420
Trenton, NJ 08625-0420
- May 23, 2012 - Lisa Iannucci reporting

"…AND THAT JOEY KEPT ME SPINNIN'…"
Stevie contributes liner notes and music to the "new" Joey Ramone album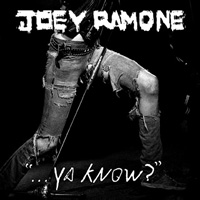 What better way to celebrate the tenth anniversary of the Underground Garage than to release a new Joey Ramone record? After all, Little Steven has described the Underground Garage's format as "groups that inspired the Ramones, groups inspired by the Ramones, and the Ramones." More than a decade after the punk-rock legend's tragic death, and following an eight-year recording-rights "tug-of-war" waged primarily by his brother (and album executive producer) Mickey Leigh, Joey Ramone's second solo album, "…ya know?", finally drops today.
Stevie Van Zandt, a longtime "FOJ" (Friend of Joey, of course), wrote the album's moving liner notes. Little Steven is also among the many musicians (including Joan Jett and former Disciple of Soul Jean Beauvoir) who've added their contributions to Ramone's original recordings. Van Zandt is a backing vocalist (along with Mickey Leigh, Lenny Kaye, Handsome Dick Manitoba and Genya Ravan, among others) on Joey's self-penned salute to his beloved hometown, "New York City." Stevie also supplies the Leslie guitar parts for the Phil-Spector-styled ballad "Party Line," on which Joey duets with Holly Beth Vincent.
As JoeyRamone.com notes, the album is far from the typical post-mortem "grab-bag of odds and ends." Indeed, it's amazing to hear just how many strong, varied and original tracks that Ramone was able to write (or, in some cases, co-write) and sing in such fine form, often while battling the lymphoma that eventually cut short his life. Steve himself states in the album's liner notes, "…ya know?" is yet another "surprise from a man that would surprise everybody on a regular basis." Visit JoeyRamone.com for more information on "…ya know?" and for more about Joey's importance on E Street, check out last year's 60th Birthday salute in the Backstreets.com archives.
- May 22, 2012 - Shawn Poole reporting


THIS AIN'T NO DREAM
Because of course it bears repeating, here's an upgrade: SkipjackUK has the best video we've seen yet of the momentous "Prove It All Night" from Barcelona 5/17.
- May 22, 2012


"I WANNA BE YOUNG BRUCE!"
Jimmy Fallon talked to Matt Lauer on this morning's TODAY show about his hot streak of guests, from President Obama to, above, Bruce Springsteen [Full clip here]. "Whip Your Hair" appears on Fallons' Blow Your Pants Off, coming June 12.
- May 22, 2012

BRUCE HITS A DOUBLE AT FENWAY PARK
Over the weekend, after a blazing fast sell-out of the August 14 Fenway show, a second night has been added. Bruce and the E Street Band will play the Boston ballpark again on August 15, with tickets on sale June 2.
See our Tour/Ticket Info page
for the current itinerary with onsale info and links
- May 21, 2012


"FOR THIS MAN, OVER HERE"
Looking back at rediscovered music
Call it the Barcelona Breakout: the May 17th performance [above], the first of two last night at the Olympic Stadium, found Bruce Springsteen reaching back for a version of "Prove It All Night" that included, for the first time since 1980, the long instrumental introduction.
The E Street Band played it this way throughout the 1978 tour, and twice in Los Angeles at the beginning of the River tour. And then it was gone. Fans had always discussed, or perhaps fantasized about, its return. But it was the longest of shots, and other exceptionally-welcome treats seem like shoo-ins by comparison, whether a few strong runs at "Lion's Den," the longed-for return of "The Price You Pay" in 2009, or "New York City Serenade" in 1999.

After reconvening the E Street Band in '99, Springsteen has effectively run through his back catalog, an admirable feat for a recording artist celebrating close to 40 years of work. What's remarkable is that he's done this largely while presenting new music: to wit, last night's Barcelona show featured six songs from Wrecking Ball, a healthy number by our count (we'd still argue in favor of a show where, unannounced, Bruce and the E Street Band play Wrecking Ball in sequence; hell, if they could do it once with The River, this wouldn't be a stretch).
But back to the long-lost instrumental lead-in to "Prove It All Night." Part of its myth remains tied to what many fans consider his greatest tour. The only other "tour specific" return that's remotely comparable was the brief renaissance of another Darkness tour stand-out ten years later, when "Paradise By the 'C'" reappeared out of nowhere in Rotterdam on June 29, 1988 and hung around for 12 shows of that European tour, never to be heard again.
Musically, last night's breakout sounded pretty strong: Roy Bittan anchored the beginning, and Springsteen laid out some fine six-string work before Max Weinberg kicked things up a notch and they launched into the song proper. They played at a slightly slower tempo, but the fabled intro sounded otherwise much the way one might hope it would in 2012.


We don't know yet the impetus for its return. Bruce said "this is for this man over here," indicating the likelihood of a sign. Did Bruce just turn around and tell the band, "Hey, we're doing 'Prove It' with the long intro" as if he were calling for something they played with some regularity? Did they work it up in rehearsal before the tour began? Maybe Steve Van Zandt's solo during the song on May 15 was the spark. Maybe Bruce just felt like playing it. We'll know in short order whether it's a true one-off, a treat for European audiences (where the song was never played with the long introduction before last night), or becomes a regular part of the show.
Prove It All Night: That was something of a tag line in 1978. No beard, no tennis shoes, no hype, no shit. Just a raging fire that had to burn itself out, night after night. There's a parallel to the work that Springsteen is doing now: at age 62, three-hour shows can't be easy (anyone check the weather in Spain this week?), and Bruce appears to work himself at full-capacity every night. This time out, ninety-nine-and-a-half won't do, and for a few more minutes no one saw coming in Barcelona, he showed you why.
- May 18, 2012 - Erik Flannigan and Jonathan Pont reporting - photograph by René van Diemen


WHEN SHE WAS GOOD, SHE WAS OH SO GOOD
Disco icon Donna Summer died this morning at the age of 63. In the late '70s, an artist like Bruce Springsteen might have seemed to typify one side of the Rock vs. Disco War. But the man himself — a longtime fan of girl groups, soul music, dance music, pop music, along with Dylan and The Animals and whatever else — never seemed to put much store in such things. For her part, Summer — later a board member of the Country Music Hall of Fame [read more at TheBoot.com] — wouldn't be so easy to pigeonhole, either.
So by the early '80s, Bruce Springsteen was writing songs for Donna Summer. "She could really sing," he wrote in Songs, "and I disliked the veiled racism of the anti-disco movement." "Cover Me" was written with Summer in mind, and after deciding to hang on to that one, Bruce wrote another — "Protection" — and sent that to her instead.
Dave Marsh tells the story in Glory Days:
...a friend of [Jon] Landau's, record executive David Geffen, asked if Bruce would be interested in writing a song for Donna Summer, who had just been signed to Geffen's label.... There was even some talk of Bruce and Donna performing a duet. It was an intriguing idea: the King of Rock and Roll recording with the Queen of Disco. Bruce wasn't entirely certain how he wanted to proceed, but he did write a song. While in the studio with [Gary U.S.] Bonds, he gathered the E Street Band for a demo session.

When Jon Landau heard the result, a song called "Cover Me," combining Springsteen's rock combustion with a sledgehammer version of the typical Summer dance beat, he smelled a hit. Bruce had played a tremendous guitar solo, and though the band had hurried through the song (this was just a demo, a guide for somebody else), the track was a keeper. "You aren't giving this one away," he told Bruce. Bruce didn't think much of the song, but he took Landau's idea seriously enough to write another number around a similar idea. "Protection" was sent to Summer and [Quincy] Jones, and while the idea for a vocal duet was discarded, it was arranged that Bruce would play guitar on the track while he was in Hollywood....
When that recording was later included on One Step Up/Two Steps Back: The Songs of Bruce Springsteen, Summer wrote in the liner notes: "Bruce wrote the song for me, and in fact, came to my house in Los Angeles for several days to get it done. I love the song as well as being a big Bruce Springsteen fan. It was the icing on the cake and a big moment in my life." Though Springsteen can be heard on Summer's recording above, he has yet to release his own version of the song (making it a prime candidate for Tracks 2).
Nearly 25 years later, it was a Donna Summer song over the P.A. that choked me up on the final night of the Devils & Dust tour: "Last Dance." Rest in peace, Ms. Summer.
- May 17, 2012


ON THE STREETS OF STOCKHOLM
Danny Clinch outside the Pelle Unger Galleri, where on Saturday they celebrated the Swedish debut of Clinch & Frank Stefanko's photography exhibit. "The opening was great — we even had a guy who flew in from Norway to see the show," Danny tells Backstreets. "The show consists of images from our New York show ('From Darkness to a Dream'), and Frank and I added a few other artists as well: some Patti Smith, of course, and some Dylan and Neil Young, too."
After Stefanko was unable to make the opening as planned, Danny reports, "Frank was sorely missed... but we'll make up for it in Gothenburg." Their work moves to Gothenburg in late July; in the meantime, the show hangs at Pelle Unger for a few more weeks, catch it if you can.
- May 15, 2012 - photograph by Rob Glass

DEEP DOWN IN THE VAULTS
If you're reading this page, you're either a fan of the Springsteen and the E Street Band's August 9, 1978 WMMS 10th Anniversary show, or a fan in the making... either way, check out the Plain Dealer today as they investigate the question, "Whatever happened to the legendary 'master tape' of Bruce Springsteen's famed 1978 show at the Agora?" and speak with Agora owner Henry LoConti.
- May 14, 2012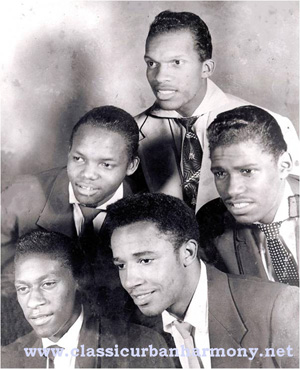 R.I.P. BOBBY THOMAS
Bobby Thomas, a founding member of legendary Asbury Park vocal group The Vibranaires, is gone. The soft-spoken, sweet-voiced Thomas [pictured herein 1954, at top, with The Vibranaires] had recently received long overdue recognition for his contributions to Asbury Park history in a pair of concerts paying tribute to the city's West Side music scene. He also appeared at a roundtable discussion last April at Asbury's Atonement Lutheran Church, where he was joined by Southside Johnny, vocalist Nicky Addeo, author Daniel Wolff (4th of July, Asbury Park) and Bruce Springsteen.
During the discussion, Thomas fondly recalled meeting Elvis Presley's Jordanaires, whom he met while performing as a member of The Orioles. Thomas performed their hit "Crying in the Chapel" with Bruce assisting on guitar at last year's event at the Wonder Bar.
Thomas also played a major role in a recent presentation on West Side vocal groups by music historians Charles and Pamela Horner, who also host the web site classicurbanharmony.net. All of the West Side related events have been sponsored by the Asbury Park Historical Society, whose hard work has finally brought musicians like Thomas the recognition they so richly deserve.
"Bobby had many good friends. It was his nature to help people," said the Horners in an online tribute. "We will always remember the impact Bobby had on our lives." His last performance was on the Soul of Asbury Park concert on November 12, 2011. Thomas was 76.

For video and further information on Bobby Thomas and the Asbury Park West Side, please visit the Horners' classicurbanharmony.net; in addition, Echoes of the Past, a publication focusing on the history of urban vocal groups, is currently running a two-part story on Asbury Park's doo-wop history. The quarterly magazine may be ordered by contacting publisher Bob Belniak at echoespast@msn.com.
- May 14, 2012 - Lisa Iannucci reporting - photograph courtesy of classicurbanharmony.net - video by Rose A. Montana


SPRINGSTEEN'S REHEARSAL IN SEVILLE
At 7 o'clock on Saturday, the eve of his European tour opener, Bruce Springsteen appeared on stage at the Olympic Stadium in Seville. Wearing a black T-shirt, jeans and sunglasses, Springsteen rehearsed his stage moves, vocal parts and many full songs with his extended E Street Band. But they weren't alone. A few dozen journalists from across Europe (though mostly Spanish and Italian) had access to the full rehearsal, lasting well over an hour, which was followed by an impromptu and informal press conference on the edge of the stage. Professional as Bruce is, the soundcheck was intense, and the press was allowed to film and take pictures while taking notes and, in some cases, sending reports in real time to newspapers all across Europe, some even tweeting from location.
"We Take Care Of Our Own" and "Death to my Hometown" came first, followed by "Rocky Ground," sung with Michelle Moore, who'll be also singing on these European dates. The only absence was Patti Scialfa, who will apparently join the tour next week. Right after performing "Rocky Ground" there were some distant screams suddenly breaking the silence: they came from a large group of fans who were watching the soundcheck from the stadium's own hotel building, which has windows facing the inside of the stadium. Bruce joked with them, asked if they wanted to hear any particular songs, and then delivered an inspired version of "Thunder Road." The horn section's final solo was impressive, particularly in the emptiness of the stadium, which allowed the sound to be perfect and powerful. Seeing that epic ending from just a few meters away was really something.
"Waitin' on a Sunny Day" brought the first contact with the small audience, as Bruce jumped down to the pit, walked through the back of it, shook hands and even had two journalists sing part of the song.
Then came two surprises: the upbeat "I'm Goin' Down," followed by a historic moment: Bruce and the E Street Band gifted us with a full band live version of "The Promise." Something that has only happened four times in public (first show of the '78 tour, the 2010 carousel show in Asbury Park, the Washington show a few weeks ago, and now in Seville, in this semi-public rehearsal in front of the press).
"Shackled & Drawn," "The Way You Do the Things You Do" and "We Are Alive" closed the session, and then Bruce sat on the edge of the stage for a 15-minute Q&A with the press, mostly to respond to questions about the current political climate in the US, the huge economic crisis in Spain, the Occupy movement, etc. Sadly, there were almost no questions at all related to his impressive musical career.
Also last night, Springsteen y España: 30 Años de Lealtad, was broadcast on Spain's national TV1 in anticipation of tonight's 2012 European tour kick-off.
For the full setlist from this and other recent shows,
see our Setlists page
- May 13, 2012 - photographs and report by Salvador Trepat [pointblankmag.com]



EUROPEAN VACATION: STADIUM LEG BEGINS SUNDAY IN SPAIN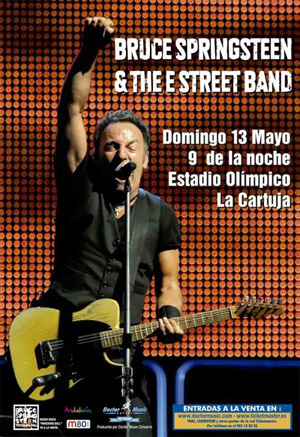 Other than Jazz Fest, the E Street Band tour has been an indoor affair so far... but all that changes this weekend, as the Wrecking Ball begins swinging through Europe on Mother's Day, May 13.
Above, you can see the raising of the stadium stage at Estadio Olimpico La Cartuja for Sunday's kick-off in Seville; see the venue's Facebook page for more images.
European showgoers: We can always use just a little extra help when it comes to concert reports outside the States. If you'd like to help contribute to our coverage, please send reports to onstage(at)backstreets.com. Because as the man says, we can't get there by ourselves! We appreciate it greatly.
And here in the U.S., if you're already looking forward to the E Street Band's return... that day is coming sooner than we'd thought. Don't miss the news from earlier today of Fenway Park show added for August 14.
- May 11, 2012

NEW SPRINGSTEEN BIO SET FOR NOVEMBER 6
We've been reporting for a while on the upcoming Springsteen biography by Peter Ames Carlin due this fall. Earlier this month, Carlin described it to us as "all but finished"; now, publisher Simon & Schuster has gone live with the title, jacket, and blurb. Titled simply Bruce, Carlin's book will be published as a 464-page hardcover on November 6.
This sweeping biography of Bruce Springsteen features in-depth interviews with family, band members, childhood friends, ex-girlfriends, and a poignant retrospective from the Boss himself. It's Bruce as his many fans haven't before seen him—the man behind the myth, describing his life and work in intimate, vivid detail.

For close to four decades, Bruce Springsteen has reflected the heart and soul of America in a career that encompasses twenty Grammy Awards, more than 120 million albums sold, two Golden Globes, and an Academy Award.

In a groundbreaking biography that draws on unprecedented access to Springsteen and those closest to him, acclaimed music critic Peter Ames Carlin presents the most revealing account yet of New Jersey's favorite son. With contributions from band members past and present, including the last interview given by legendary saxophonist Clarence Clemons, Bruce encompasses the breadth of Springsteen's astonishing career and explores the inner workings of an American icon right up through his most recent sold-out tour and #1 album, Wrecking Ball.

A must for fans, Bruce is a meticulously researched, compulsively readable biography of one of the most complex and fascinating artists in American music.
Follow Peter Ames Carlin on his website and Twitter.
- May 11, 2012


THE GREEN MONSTER STRIKES BACK
Fenway Park show added, August 14
Just when you thought Gillette Stadium had bumped Fenway Park out of the running... just when you thought the second North American leg might stand at a meager 12 shows... the Green Monster rears its beautiful head.
It's still "pending final approval by the City of Boston," according to brucespringsteen.net, but there's nothing else standing in the way of Springsteen & the E Street Band's return to Fenway Park on August 14. The onsale is Saturday, May 19, at 10 a.m, through LiveNation.com, Etix.com, the Orpheum Theatre Box Office, and by phone at 1-800-514-3849.
See our Tour/Ticket Info page
for the current itinerary with onsale info and links
- May 11, 2012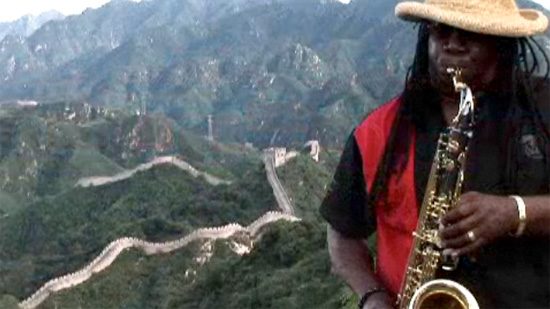 "THE BIGGEST MAN YOU'VE EVER SEEN," NOW EVEN BIGGER
Extended cut of Who Do I Think I Am? film to premiere in Philly
Filmmaker Nick Mead will premiere the extended version of his Clarence Clemons documentary Who Do I Think I Am?: A Portrait of a Journey at Philadelphia's National Constitution Center (NCC). The premiere is the latest in a series of special events scheduled around the NCC's ongoing exhibition of From Asbury Park to the Promised Land: The Life and Music of Bruce Springsteen.
The film documents Clarence's travels to China from 2005 through 2010. Consciously challenging his own perceptions of himself, the Big Man repeatedly journeyed to a land where he wasn't famous at all, a place where he could "just be myself." The version that will screen at the NCC contains 15 minutes of never-before-seen footage that Mead added in collaboration with Clarence shortly before his death.
Nick Mead will be on hand to introduce the film himself. After the screening, an audience Q-and-A session with Mead will be moderated by Backstreets contributing writer Shawn Poole.
Tickets to the premiere screening, which will take place at 6 p.m. on Wednesday, May 23, are available online or by phoning 215-409-6700. Mention or type the promotional code "backstreets" to score the discounted price of $15 per ticket. Each screening ticket includes after-hours access to the From Asbury Park exhibit, beginning at 5 p.m. A cash bar and movie snacks also will be available.
- May 10, 2012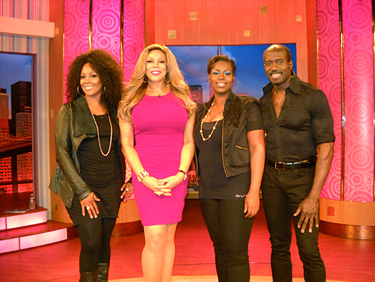 E STREET SINGERS GET SOME SCREEN TIME
Tune in to The Wendy Williams Show tomorrow to hear E Street Band vocalists Cindy Mizelle, Michelle Moore, and Curtis King sing the Apollo Medley from the current Wrecking Ball tour — "The Way You Do the Things You Do" and "634-5789."
- May 9, 2012


"WHIP YOUR HAIR" COMES HOME, JUNE 12
Speaking of genre-hopping, it ain't every day you get Bruce showing up on a comedy album. Until Jimmy Fallon's new one, it ain't been any day (the Arthur Baker remixes don't count — those were 12-inch singles). But on June 12, Blow Your Pants Off will include the comedy stylngs of Fallon-as-Neil Young with Springsteen-as-Springsteen on Willow Smith's "Whip Your Hair." As Rolling Stone reports, BYOP will also include guest spots from Paul McCartney, Eddie Vedder, Dave Matthews, Stephen Colbert, and more. But what about "Sexy and I Know It"? No respect, I tell ya, no respect at all.
- May 9, 2012

PASS THE MIC
Springsteen's SXSW keynote address reverberated with music fans, giving many listeners more of an appreciation for Bruce's appreciation for music of all stripes. And after a stretch of dates that encompassed the settings and sounds of Harlem's Apollo Theater, Austin's SXSW, and New Orleans' Jazz Fest, it's cool to see genre-spanning Springsteen articles on the wire this week from Country to Hip-Hop.
Billboard's Tom Roland in Nashville takes a look at "Bruce Springsteen's Enduring Effect on the Country Charts." And in the wake of both Adam "MCA" Yauch's death and the E Street Band's tribute to Levon Helm, Popdust asks, "What Beastie Boys Song Should Bruce Springsteen Cover in Concert?" "Bruce Springsteen is nothing if not a student of rock history," Andrew Unterberger writes, "and we have no doubt that even though he's old enough to be Adam Yauch's cool uncle, he's familiar with the catalogue of his Tri-State buddies in truancy, the Beastie Boys." It's an intriguing piece, especially imagining Michelle Moore up there to help out. We'll add "An Open Letter to NYC" to the mix, with Little Steven cranking out that "Sonic Reducer" riff, of course.
- May 9, 2012

40 YEARS AGO, A "BIG, BIG DAY" FOR BRUCE
A nice piece on the Rock and Roll Hall of Fame website marks the 40th anniversary of Bruce Springsteen's Columbia audition with John Hammond, back in May of 1972. Written by the good Dr. Lauren Onkey, it also includes solo acoustic footage from '72 — a must-see if you haven't already.
Read "Today in Rock: Bruce Springsteen Lands an Audition with Columbia Records"
- May 4, 2012

STEFANKO/CLINCH GALLERY OPENING UPDATE
We always love hearing from photographer Frank Stefanko — though of course it's less fun to hear he's laid up. Good man that he is, Frank wrote from his hospital bed to let us all know that he won't be able to attend next week's gallery opening in Stockholm after all. "I'm taking care of some health issues," he writes, "But I just spoke to Danny Clinch, and he will be in Stockholm. Danny is looking forward to meeting all his fans and showing his work. We both hope to see everyone in Gothenburg in July." Get well soon, Frankie.
- May 1, 2012

GLORY DAYS SYMPOSIUM SUBMISSIONS DEADLINE EXTENDED
Still interested in submitting a proposal for Glory Days: A Bruce Springsteen Symposium? We've just been informed by the conference organizer that the proposal deadline for this event, sponsored by the University of Southern Indiana, Monmouth University, and Penn State Altoona, has been extended until Saturday, May 5 at midnight Eastern. See www.usi.edu/glorydays for information. The submission requirements for a panel or paper are straightforward: submit a 250 word abstract for a 15-20 minute paper and/or panel suggestions for this international conference devoted to the life, work and influence of Bruce Springsteen.
The conference has historically been comprised of a mix of scholars, artists, photographers, and just plain fans talking about and illustrating Bruce: his history, influences, who he has influenced, the E Street Band and earlier bands including Steel Mill, and, of course, his work as a songwriter and artist. Previous Glory Days conferences featured keynote addresses by Dave Marsh, Bob Santelli, Bobby Muller, Joe Grushecky, Bill Ayres, Barbara Hall, Frank Stefanko, Danny Federici, Vini Lopez, Thom Zimny and others. Musical events included events at the Stone Pony and two special singer-songwriter events at Monmouth University. Performers at the Pony have included Joe Grushecky and the Houserockers, Gary U.S. Bonds, Willie Nile, Jobonanno and the Godsons of Soul, Stewart Francke, and The Jillian Rhys Band. Grushecky conducted a singer-songwriter acoustic event, and a Songwriters by the Sea event featured Joe D'Urso, Joe Rapolla, Jen Chapin, Lisa Lowell and Scott Kempner performing original songs and Springsteen covers.This year's musical events are under development.
- May 1, 2012

THIS... IS LITTLE STEVEN ON AMERICAN IDOL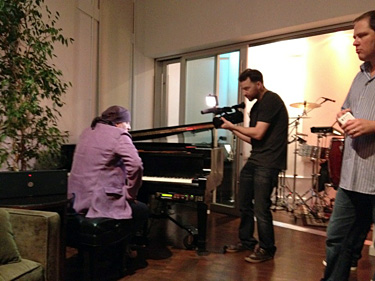 After the lovely Maureen Van Zandt tweeted this photo late last week of her husband looking all guest-mentory, we started to hear the American Idol buzz.
Sure enough, while Steven takes the Pru Center stage tomorrow for the last E Street Band show of this leg, his image will be beaming into living rooms around the country for Idol's "British Week." EW.com reports today: "Little Steven, as he is affectionately known, will be lending Jimmy Iovine a hand as the Idol mentor coaches the kids on English rock and pop on the May 2 performance show (Fox 8 p.m.)."
- May 1, 2012