BACK ON THE BLOCK
Photo auction ends this weekend
As they did last year, the National Priorities Project is auctioning a print of this beautiful Annie Leibovitz photograph of Springsteen in 1999, previously seen in her book, American Music. Up for auction on eBay now, it's a large (20" x 24"), limited edition print (Artist Proof #6), signed by the photographer, and valued at $5,500. The auction runs from Thursday, July 19 to Sunday July 29. Click here to go to the eBay auction page.
The photograph was taken on September 20, 1999, backstage at the First Union Center in Philadelphia (show #3 of the 6 nights in Philly). Clearly visible is the previous night's setlist, to ensure the requisite setlist changes from night to night. At the moment captured, Bruce had only written that night's list up to "Tenth Avenue Freeze-out." The guitar he's holding and book of songs he's looking at suggest that he's deciding -- at that very moment -- what to play in the famous "post-Tenth" slot in the setlist, often the biggest setlist surprise on any given night... Philly got "Back in Your Arms" that night.
-Updated July 27, 2006

TREATED AS: TOP SECRET/SCI
More signs of life for Rocktober
Patti Scialfa has been in Europe the past week, doing press for her upcoming Play It as It Lays LP (her album doesn't drop until September 4, but when everybody's on vacation in August, you've gotta get this stuff done in July). Yesterday in Rome she spoke with journalist Niccolo Borella for Agr, who tells us that she confirmed an E Street album in the works. Borello asked if, in addition to her own album, she was also working in the studio with her husband and the E Street Band, and she replied: "Mm-hmm. Bruce is just finishing the record now... working on a record, and of course I still work with that, I still work with him. The best of both worlds!" Borello thought he'd push his luck and ask for a release date, but Patti got wise: "Ohhhhh -- top, top secret information!" she said, laughing. See the Corriere Della Sera story here.
Here in the States, the Boston Globe adds to the tour chatter: "The Boss's reps couldn't be reached, but the buzz is that Bruce and the E Street Band are in discussions to play the [TD Banknorth] Garden for a couple of nights in mid-November."
We'll keep you posted -- in the meantime, of course, please keep all this in your man-sized vault.
-July 21, 2007

MEET THE BOSS
Meet the Press moderator Tim Russert reveals his dream "get" for the program: Bruce Springsteen. Russert (who actually "got" Bruce back in 1975, recalling booking him for a show in Cleveland) explains: "I'm very intrigued by him. He has a real understanding of the political dialogue, of faith and life in urban America." Read the full story at marketwatch.com.
-Updated July 27, 2007

BRUCE PRAISES "UNDERRATED POWER POP MASTERS"
They're berry good.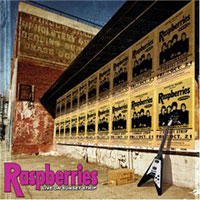 Springsteen has mentioned the band before in shout-outs from the concert stage, but evidence of his admiration for 1970's power pop icons the Raspberries has now been confirmed in print. The band is primed to release Raspberries Live On Sunset Strip on July 31, and Springsteen has contributed to the liner notes:
"...they are THE great underrated power pop masters. Their best records are as fun and sound as fresh today as when they were released. Soaring choruses, Beach Boys harmonies over crunchy Who guitars, lyrics simultaneously innocent, lascivious, and all about sex, sex, sex continue to make an unbeatable combination. "Go All The Way," "I Wanna Be With You," "Let's Pretend," "Tonight," all still deliver on their three minutes of promised ecstasy, while "Overnight Sensation (Hit Record)" still raises the hair on your arms and should go down as one of the great mini-rock opera masterpieces of all time."
-July 16, 2007 - report by Marvin Matthews

ANOTHER LAND OF HOPE AND DREAMS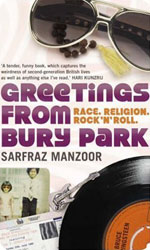 Out now in the U.K., Sarfraz Manzoor's new book will be of interest to Springsteen fans, as you'd guess from the title: Greetings From Bury Park. Subtitled Race, Religion, and Rock 'n' Roll, it's a memoir of a Pakistani Muslim -- and a devoted Springsteen fan, which is no small part of his story -- growing up in Britain. A review in The Guardian observes: "...since 7/7 there seems to be a greater urgency to comprehend the particular challenges for British Muslims, and the conflicts they face between traditional and western lifestyles. In this aptly-timed memoir, it is Bruce Springsteen's lyrics that provide a route into that territory." Check out another review in The Observer, and Manzoor's blog is here. It'll be a few more months before the book is published in the States; here it is at Amazon.co.uk.
-July 16, 2007

HERE'S AN ALBUM WE KNOW IS COMING OUT
Cover art just in. More details on the release below...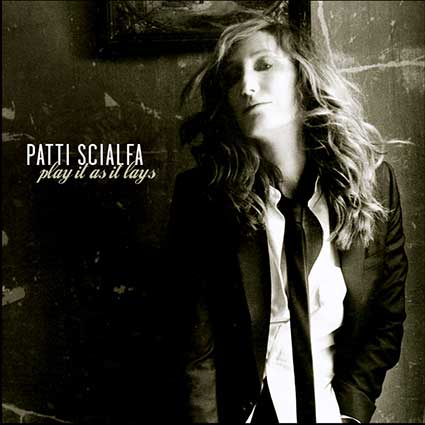 -July 12, 2007

THEY REPORT. WE CLARIFY. WE CAREFULLY AVOID MAKING ANY PRONOUNCEMENT WHATSOEVER. YOU DECIDE.
Adding to the chatter about an impending Springsteen album is today's report from Fox News' Roger Friedman: "Bruce Springsteen to Release New E Street Band Album in Fall." We should point out that, despite the headline, there has been no official announcement, and this has yet to be confirmed as a sure thing. That said, Friedman's tentative scenario has a definite ring of truth, consistent with what we've been hearing from other sources. Friedman writes:
...The Boss, as we still call him, is apparently planning a new album for release in late fall. Some sources insist that this will be an E Street Band album, and not another side project like the "Seeger Sessions" or a solo collection of introspective songs....

Sources tell me that tracks have been recorded with the group, and that the hope among Bruce insiders is that he will choose their project over several others he may have cooking.

"You never know," one observer said, "but it's looking better and better."

Sony insiders definitely confirmed in the last few days that Springsteen is scheduled to release new music before the end of the year....
Thing is, it's still too early to say what's going to happen, which is why we do our best to separate rumor from fact before making any solid assertions here on Backstreets.com. For instance, let's say we had suggested in June that Springsteen and a particular house-rocking, nerve-shocking, earth-quaking, history-making band would be starting a tour in Europe in October; and then as of July, we began hearing that the plan had changed: that we were now looking at a barnstorming tour of the U.S. instead (a la the beginning of the Rising tour) in October and November, before heading to Europe for a few dates in December? When plans are still in flux, better for us to avoid such talk altogether.
Or in terms of this new record: Fox reports that "tracks have been recorded," which is true. But if one were to clarify and posit that an album isn't done yet, that Springsteen will really be getting down to business in the studio later this month, after a quick trip to Europe next week for Patti Scialfa to do some advance European press for her new album, would that suck some of the exciting certainty out of Fox's headline? And who wants to spoil that fun, especially if it's likely true even if nowhere near set in stone? Friedman mentions a "late fall" release... what if we'd heard early October? Say, October 2? Is that "late fall"? Do these jibe? Is it too early to say? Surely it is. So we'll keep our mouths shut, keep our ears to the ground, and keep reaching for the stars.
-July 10, 2007

IT'S INDEPENDENCE DAY
Well, the day before Independence Day, actually... but we're taking tomorrow off and just wanted to wish everyone a good one. And to offer a quick Boss flashback: this week marks the 26th anniversary of the opening of the Brendan Byrne Arena (a.k.a. the Meadowlands Arena) in East Rutherford, NJ, by none other than Bruce and the E Street Band. 26 years ago tonight, July 3, 1981, was their second show of six at the Meadowlands, a great one featuring Gary U.S. Bonds and the debut of "This Little Girl." The stand also included Bruce's premiere of Tom Waits' "Jersey Girl," plus several performances that would later make the Live/1975-85 box.
The Backstreets office will be closed on Wednesday for the holiday, but our online shop will be open 24/7 as always, and we'll be back on Thursday to resume business as usual. In the meantime, check out the George Lamb show on BBC6 tomorrow for some live Springsteen, and have a happy and safe Fourth!


NEW PATTI ALBUM COMING IN SEPTEMBER
Patti Scialfa took so long between her first and second albums -- 11 years -- that it became something of a running joke. Not so this time. Only three years after 23rd Street Lullaby, her third solo album has just been announced. Yep, her husband hasn't been the only one hard at work on a new record lately... and hers drops first: Play It As It Lays is due September 4 from Columbia.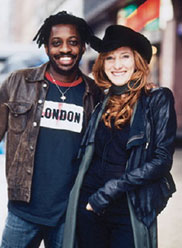 On Play It as It Lays, Patti reteams with her 23rd Street co-producer Steve Jordan (pictured left with Patti), also adding Ron Aniello to the production team. She reunites key players from her 2004 band, now known as the Whack Brothers Rhythm Section (now that's how you name a band!): Jordan on drums, percussion, and acoustic guitar; Willie Weeks on bass; Cliff Carter on keyboards; Nils Lofgren on guitars, pedal steel, and dobro; and one Bruce Springsteen, on Hammond B3, acoustic and electric guitar, and harmonica. Other players on the record include fellow members of the Sessions Band: Soozie Tyrell, Jeremy Chatzky, Lisa Lowell, Cindy Mizelle, and Curtis King.
Patti wrote the album's ten tracks which, as described in today's press release, incorporate "elements of roots rock, folk, country, street corner doo-wop, girl groups and more into a sound and sensibility uniquely her own." The songs:
Looking for Elvis
Like Any Woman Would
Town Called Heartbreak
Play Around
Rainy Day Man
The Word
Bad For You
Run, Run, Run
Play It As It Lays
Black Ladder
Patti is currently booked to perform on The Today Show and The Late Show with David Letterman on September 4, and The View on September 6. We'll keep you updated on any other shows and other promotional appearances as we know them.
-July 2, 2007

HAPPY BIRTHDAY, PROFESSOR!
E Street pianist Roy Bittan turns 58, born July 2, 1949.


GOES TO SHOW YOU NEVER CAN TELL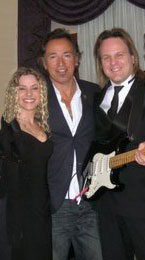 Bruce Springsteen: wedding singer. Not an unjust alternate universe, but the scene Thursday night, as Bruce joined the Hank Lane-affiliated Jeff Lubin Band for two songs. People.com reports:
Guests at a private wedding at Florentine Gardens in River Vale, NJ, got a big treat recently: An impromptu (and YouTube worthy) performance by Bruce Springsteen. The Boss, a friend of the couple, jumped up on stage with Hank Lane Music – yes, the wedding band – strapped on a guitar and performed his song "If I Should Fall Behind." He then stayed up to join in for the Chuck Berry classic "C'Est La Vie" ["You Never Can Tell], trading solos with the band's saxophonist and keyboardist. After his star turn onstage, Springsteen and his wife hit the dancefloor together.
Elaborating on that last sentence is a report on the Hank Lane website (where the above photo comes from): "The Boss could later be seen on the dance floor enjoying himself as the Jeff Lubin Band cranked out pop/rock classics such as John 'Cougar' Mellencamp's 'Hurts So Good' and Bon Jovi's 'Living on a Prayer.'" On second thought, maybe this was an alternate universe.
-June 30, 2007

SPRINGSTEEN & SEEGER TEAM UP ON TWO TRACKS
And Seeger covers Springsteen for a change!


Yeah, we thought it was gonna be a busy fall. In addition to whatever else we might be waiting for, we'll be getting new Springsteen recordings on two different albums from Appleseed Recordings, both with Pete Seeger. With all the Seeger-this and Seeger-that of the last year, it's been a little strange that Bruce and Pete haven't actually done anything together along the way. That changes in September, with the release of two Springsteen/Seeger collaborations as Appleseed celebrates its ten-year mark:
Sowing the Seeds: The 10th Anniversary (due Sept. 11)
A two-disc set will feature Seeger and Springsteen's new take on "The Ghost of Tom Joad," plus: "Bring Them Home" by Seeger, Billy Bragg, Ani DiFranco, Steve Earle & Anne Hills; several unreleased Seeger cuts; and more from artists like Jackson Browne, Joan Baez, Tom Paxton, Tim Robbins, Bruce Cockburn, Donovan, and Ramblin' Jack Elliott.
Springsteen and Seeger recorded their vocals for "Tom Joad" separately: Pete at his cabin in Beacon, NY, on July 4, 2006 -- what Appleseed's Jim Musselman calls "the Springsteen Sessions" -- with Springsteen adding his later (along with acoustic guitar and harmonica) at his own Boxwood Studio. Read the liner notes for a lengthier description of the collaboration, additional players and recording info, and more.
Feels Like Home (due September 25)
Another various artists compilation, this one devoted to the plight of the homeless, has Seeger and Springsteen doing "Hobo's Lullaby." They're backed by the Sessions Band on this one, a Goebel Reeves song notably performed by Woody and Arlo Guthrie. Other artists include Jon Bon Jovi, Natalie Merchant, Bonnie Raitt, and Buffalo Tom; some of them are paired with artists who are or were once homeless. The album is part of the Give US Your Poor campaign, raising funds and awareness to fight homelessness.
Springsteen originally recorded "Hobo's Lullaby" on November 2, 1997, the Seeger Sessions Band's first recording session, which also yielded "We Shall Overcome," "Jesse James," and "My Oklahoma Home." [See the new Backstreets #86 for additional session-by-session recording information.]
-Updated June 28, 2007

NEWLY ENTERED INTO EVIDENCE
Amid (and perhaps belying?) rumors that a new record is already complete, the Atlanta sightings continue: as the Atlanta Journal-Constitution reports, Springsteen and producer Brendan O'Brien took were spotted out on Thursday night, catching a show by The Nightwatchman (A.K.A. Tom Morello) at Smith's Olde Bar. (O'Brien also produced Morello's new acoustic record, The Nightwatchman's One Man Revolution.)
And for exhibit B, on the tour side of things, tomorrow's Minneapolis Star Tribune features good news from longtime music critic Jon Bream: "Look for... Bruce Springsteen in the Twin Cities in the fall."
-June 23, 2007

USA HONORS USA
USA Today celebrates 25 years of publishing in September (youngsters!) and they're marking the occasion with a series of Top 25 lists. This week, Edna Gundersen picked 25 music milestones of the last quarter-century, with Born in the U.S.A. one of four albums to make the list (along with Madonna's Like a Prayer, Prince's Purple Rain, and NWA's Straight Outta Compton): "Without damaging his working-class credibility, this seventh album pushed Bruce Springsteen to superstardom and yielded seven hits, including the widely misinterpreted title tune, co-opted by the Reagan campaign."
-June 23, 2007

SEEING STARS
For those of you keeping score at home, Live in Dublin lands at #23 in its first week on the Billboard 200, with 31,000 sold. The DVD debuts at #1 on the video chart. More reviews in this week, from Bloomberg.com, the Toronto Star, and three-and-a-half stars from Rolling Stone. And don't forget, we're looking for your reviews for the next issue of Backstreets: email to to dublin@backstreets.com.
-updated June 14, 2007

BRUCE AND HIS HANDSOME FRIEND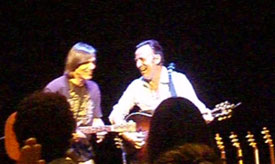 Last night in Red Bank, Jackson Browne played a benefit show for Terry Magovern's ALS charity (Joan Dancy and P.A.L.S.). No points for guessing who showed up as a special guest. At the intimate Two River Theatre, after a lengthy acoustic set (including "I Am a Patriot," "Late for the Sky," "In the Shape of a Heart," and "The Pretender") Browne was joined by his Rock and Roll Hall of Fame inductor, Bruce Springsteen, for two songs: "Running on Empty," and "Will the Circle Be Unbroken?"
The pair also performed together the previous night, even more low-key, when Springsteen was on hand for a World Hunger Year benefit dinner honoring Browne and Jon Landau Management. For a little music at the end of the night, Springsteen joined in on Harry Chapin's "Circle," grabbing a guitar and strumming along.
-June 13, 2007

EVERYONE'S A CRITIC... HOW 'BOUT YOU?
A few more Live in Dublin reviews from this week: the Orange County Register, the Victoria Times Colonist, Glen Boyd at Blogcritics.org...
And now that you've had a few days to let it sink in, wanna let us know what you think? Send your review of the new DVD/CD to dublin@backstreets.com, and we'll print a selection in the next issue of Backstreets magazine.
-June 8, 2007

IRISH EYES ARE SMILING
After a 90-minute cut of Live in Dublin played theaters last night, the set is officially out in stores today. If you're stuck behind your desk instead of home in front of the teevee, check out some press: a look at the modern "cult of Bruce" in the Irish Times, Thom Zimny interviewed in Billboard, plus a Billboard review and more from the Associated Press, the Boston Herald, the Philadelphia Inquirer and Daily News, the Toledo Free Press, and Uncut magazine.
And once you pop that DVD in, be sure to stick around past the credits for a fun bonus -- not quite an Easter egg, but a short-and-sweet unlisted Mystery Track we almost missed.
-June 5, 2007

GET READY, 'CAUSE HERE WE COME...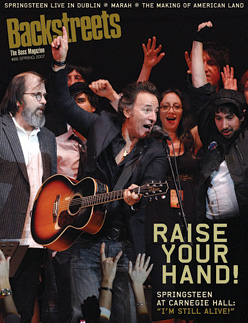 It's a wrap: at long, long last, Backstreets #86 is out of our hands and at the printers now. We're back, baby! The presses will be rolling next week, meaning that we've still got a little time before the issue mails out. So this is a last call for address changes and subscriptions: If you dig Backstreets.com, we hope you'll support Backstreets and get our in-depth Boss magazine at the same time: subscribe now, or renew now to extend your magazine subscription (each "year" gets you another four issues, no matter how long it takes us to get'em out). And if you've been meaning to change your address, now's the time. If you've moved, it's important to change your address with us -- the post office isn't required to forward Periodicals mail, so don't miss an issue: use our handy online change-of-address form before you forget!

Subscribing now will guarantee you a copy of the new issue and the ones to come -- and they will be coming. Subscribers (and other dear readers), thanks for your patience while I blew deadline after deadline on this one. How come none of you children-having people told me what a time-suck a baby is? (Wait, you did? How come I didn't listen?) Yes, time has been the problem, not content -- I've got content out the wazoo just itching to see print. So now that we're back in the groove, I plan on making up for lost time and cranking out a couple more action-packed issues in short order -- yet another reason to get on board now. Plus, we have a distinct feeling that things are going to be heating up as the year goes along. To wit:
Talk of Springsteen sightings in Atlanta has been swirling since early 2007. Still no official word on exactly what he's doing down there, of course -- he may just really dig the Coca-Cola Museum. Or maybe he can't get enough Slopes BBQ? Six Flags over Georgia has that bitchin' Superman roller coaster. But if one were to theorize that a rock album is in the works, in earnest, with producer Brendan O'Brien, both at Springsteen's home studio and at Southern Tracks (O'Brien's home base in Atlanta), with recording pretty far along after considerbale work in May, and E Streeters getting tapped to come in as they gear up for the E Street Band's long-awaited return this fall... even if one were to start saving one's hard-earned dough for an early-fall record release followed by a major world tour planned to start in Europe by early October... even if all signs were consistently pointing that way... it would still be just that -- a theory.
The Atlanta Journal-Constitution knows this, of course, noting that they're going "out on a fairly sturdy limb" to even discuss the notion of Bruce "potentially" recording a new album in their backyard. But they add another clue to whatever-in-the-world might be going on down there, spotting Bruce out and about with Swimming Pool Qs' singer/songwriter -- and Southern Tracks resident creative genius -- Jeff Calder. Bruce reportedly bought the new Joe Strummer biography. Maybe he's working on a Clash bio-pic or something, while he tinkers with his next record at a leisurely pace? After all, when it comes to a new Bruce album, Little Steven just vaguely offered that we might look for one "sometime in the next year." He wouldn't be smirking as he said that, would he? Nah, that just doesn't sound like Steve.
Stay tuned... and in the meantime, come on board!
-June 1, 2007

ARE YOU THE PEEK-AT-YOUR-PRESENTS TYPE?
If you just can't wait four more days for the hard copy, you can listen to Live in Dublin now, streaming in full at clearchannelmusic.com. They've got the video for "O Mary," too.
-June 1, 2007