About Us
BACKSTREETS: Living It Every Day Since 1980
Backstreets.com is the online home of Backstreets Magazine, the Boss Magazine for Bruce fans, and Backstreet Records, a mailorder shop solely dedicated to serving the Springsteen fan. Backstreets.com is created, designed and maintained by Christopher Phillips.
BACKSTREETS IN-HOUSE STAFF
Publisher & Editor: Christopher Phillips
Assistant Editor: Andrew E. Massimino
Office Manager: John Howie, Jr.
BACKSTREETS STAFF-AT-LARGE
Associate Editors: Charles R. Cross, Erik Flannigan, Jonathan B. Pont, Robert Santelli
Contributors: Robert Bader, Ruth Barohn, Curtis Cleland, Robert Crane, René van Diemen, Lynn Elder, Gary Graff, Brandon Herndon, John Howie, Jr., Lisa Iannucci, Josh Jacobson, Roderick Jones, Phil and Steve Jump, Paul Kaytes, John J. Kelly, Magnus Lauglo, Ken Lesnik, Flynn McLean, Fred Mills, Marya Morris, Jon Phillips, Laura Prochnow Phillips, Maggie Powell, Glenn Radecki, Jim Ragsdale, Bernie Ranellone, Caryn Rose, Debra L. Rothenberg, A.M. Saddler, Michael Saunders, James Shive, Billy Smith, Jeff Snyder, Mark Stricherz, Mark Sullivan, Stacie Tobin, Salvador Trepat, Bob Zimmerman, and many others whose help is essential.
A BRIEF HISTORY


Backstreets began in 1980, when Seattle-based Springsteen fan Charles R. Cross printed 10,000 copies of a 4-page tabloid he called Backstreets. He passed it out for free at Bruce's October 24, 1980 Seattle Coliseum show. Most copies of this first issue wound up trampled under foot, soaking in puddles by the end of the night; original copies of this three-color premiere issue now sell for three figures.
In 1989, for the first edition of the Backstreets book, "Springsteen: the Man and His Music," Cross wrote: "Little did I know at the time that a decade later the damn thing would still be around as a quarterly magazine and be called by some 'the world's greatest fanzine.'" Now nearing the quarter-century mark, Backstreets continues an uninterrupted run of quarterly publishing and is a Music Journalism Award winner for Best Fanzine.
From its 4-page debut, Backstreets grew slowly. But thanks to dedicated fans, word-of-mouth, and Charley's tenacity (he wrote out subscription labels by hand!), it grew. After nine issues on newsprint, Backstreets switched to the magazine format with issue #10, adding slick paper and full-color covers soon after.

Current Publisher and Editor Christopher Phillips, son of a Jersey Girl, grew up a faithful Backstreets reader in South Georgia. First show: Tallahassee, FL, 12/7/84 (Bruce's only performance to date of Freddy "Boom Boom" Cannon's "Tallahassee Lassie"). In 1993 Chris moved to Seattle and began working with Charley at Backstreets on issue #44, became Managing Editor in 1994, developed the Backstreets website in 1995, and took the reins in 1998. After a couple more years in Seattle, Phillips moved Backstreets to the East coast in 2000, with the magazine and website headquarters now based in Chapel Hill, NC.
For more about Backstreets, see our Frequently Asked Questions list.
To get in touch, see our Contact Us page.


About us
- FAQ
- Contact Us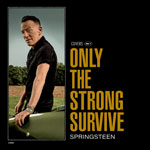 ONLY THE STRONG SURVIVE
The Backstreets Liner Notes, our own song-by-song printed booklet, comes exclusive and FREE with each CD & LP!
ORDER NOW
Backstreet Records is the mailorder division of Backstreets, delivering Springsteen merchandise to fans for more than 25 years. We carry numerous collectibles, tour shirts, books, magazines, and imported CDs and records.
The world's best selection of Springsteen collectibles, all available by mail.
See all the new arrivals in our online shop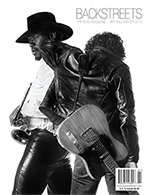 BACKSTREETS #91
Our most recent issue honors a very Big Man. More than half of the 116-page, perfect bound Backstreets #91 is a tribute to the life and music of... do we have to say his name?

Full contents list


Order a single copy


Back issues