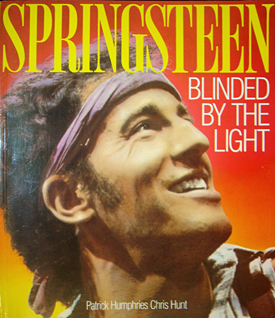 Blinded By the Light was an essential bible for Bruce Springsteen fans like us. Co-authored by Patrick Humphries and Chris Hunt, the 1985 Springsteen book paired biography — handled by Humphries — with Hunt's "The Bruce Files," the sort of stuff that might have been touched on in an appendix anywhere else but here comprised more than half the book. Clearly from the obsessive brain and collection of a hardcore fan, Hunt's portion of Blinded gave us a concert chronology, discography, bootleg guide, listings of Springsteen compositions (released and unreleased) and covers, with images reproduced from a hoard of posters, memorabilia, ticket stubs, records and clippings.
Our fellow traveler Dan French — who was inspired by Chris and his "Bruce Files" to publish his own Springsteen fanzine in the U.K., Point Blank — points out that Blinded was the first Bruce book by British authors and "the first real Springsteen reference book." We have three copies on the shelf here at Backstreets HQ, mainly to make sure we've got at least one complete copy between them; we've flipped through the pages so often over the years, many have fallen out.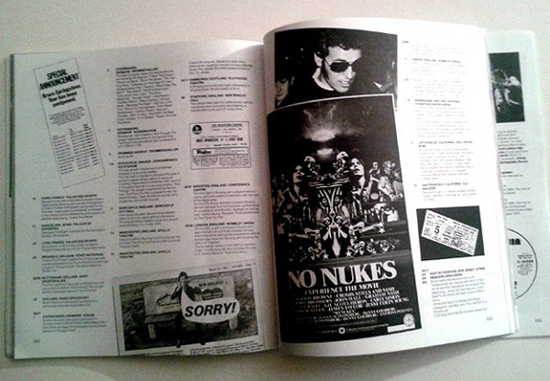 We lost Chris Hunt a few days ago. A heart condition led to further medical complications earlier this year, and he passed away on May 29. Our hearts go out to all of his loved ones. Dan French was one of them — he knew Chris for nearly 40 years, going back to the River days, as a friend, fan, collector and artist, and he shares with us here a wonderful remembrance of his friend and "The Bruce Files."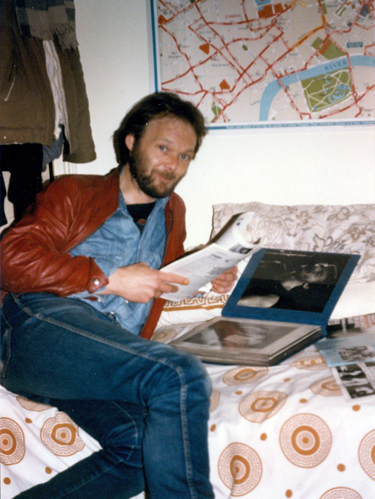 How does anyone begin to describe someone like the extraordinary Chris Hunt? Soft-spoken, with an easy chuckle and a roguish glint in his eye, always the charmer and effortlessly cool, he was so many things: a Midlands museum and exhibitions worker, a devoted son to his mother Winnie, a trained carpenter, an eclectic eccentric, wickedly funny, an artist, a devoted music fan and collector, an author, Raindog, expatriate, dog owner, a legend among Bruce Springsteen fans, but above all these to me he was a friend, and I'll always be so proud of my fortune to be able to claim that.
I first met Chris through fellow Springsteen fans and his mutual friends Neil Gibson and Julian "Max" Soden, and I went with Max to visit Chris at his Solihull home in 1980. Chris seemed to live on black coffee and cigarettes, always with his jacket and boots on — very rock 'n' roll. You were immediately struck by his cool, laid-back, quiet manner, which drew you in and made you pay attention. Then he'd break the spell with a mischievous joke and a cackling chuckle; you quickly learned you could never take Chris too seriously, as he never took life too seriously himself. Painstaking as an artist and carpenter, however, Chris always impressed. Once in 1987, he remarked casually that he'd made his bed, and when I asked why he mentioned it, Chris clarified that he'd made his bed — he'd built it himself from scratch, and a beauty it was, too.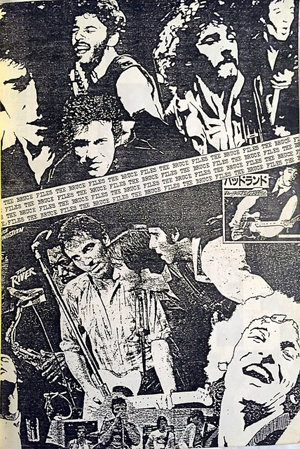 As a Bruce fan, I was in awe of this veteran fan who'd not only seen one of the legendary Hammersmith Odeon shows in 1975, but along with Neil, seemingly alone amongst UK fans at the time, he had connections with major collectors in the US, and a staggering collection of vinyl, bootlegs and tapes at the time. He was the first fan I ever met who showed me a gold disc for The River, which he was looking after for another collector. Chris designed tape covers in his own unique style, together with Max under the name "J.C. Enterprises" (Julian and Chris). Some of these were featured in his amazing document, truly ahead of its time, "The Bruce Files": an illustrated chronology of every known Springsteen performance and track listing, together with a family tree and notes of major events from E Street history [right: the cover from its 1980 edition]. It seemed like the Holy Grail for collectors, even more stunning as it was compiled by a guy from the U.K. who'd never been to the U.S. Chris was as generous as he was meticulous in his research, and personalized copies he gave away, including one for me. One drawing in my copy featured Bruce holding up a sign reading, "This one's for you Dan," as I imagine he did likewise for the lucky few.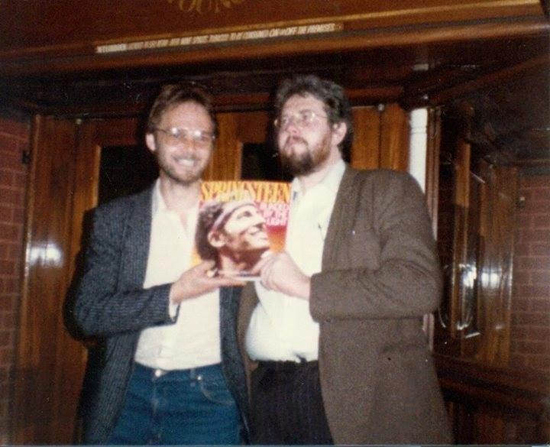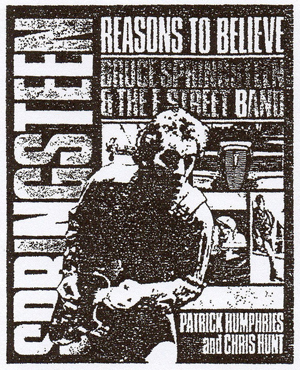 "The Bruce Files" definitely deserved a wider audience, and in 1985 Chris teamed up with our fellow fan friend, rock writer and author Patrick Humphries [above: Hunt, Humphries] and secured a publishing deal with Plexus Books for a joint Springsteen book, the first to be published by British authors. Its working title was Reason to Believe (or Streets of Fire) according to an early mock-up of the cover, but it was eventually published with the title Blinded By the Light; the book is still fondly recalled and sought after by Springsteen fans and collectors over 30 years later. There is even a Japanese edition. The book included an original essay by Patrick and Chris's catalogue sections, arguably making it the first real Springsteen reference book. I felt honored to attend the book launch in Southwark, south London in August 1985, and receive an autographed copy. Over the next few years, as my own collection grew in Chris's wake, I updated his original "Bruce Files" with pages of my own during Bruce's 1980s career and went on to create my own fanzine, partly inspired by the man's work.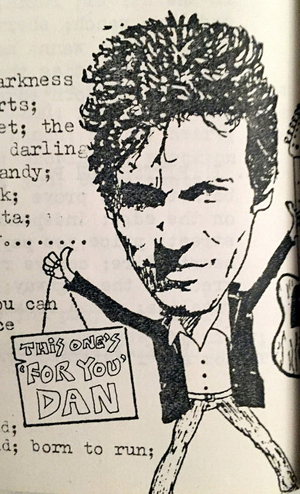 In late 1986, following Max Weinberg's one-man show in London that summer, Chris, Max and I went to "help out" our musician friend Mike, who was filming home videos for a couple of his songs. We three readily became the "backing band," miming in the background for the video camera. Much inspired by Chris's attitude, our irreverent antics are immortalized in two one-take clips, still on YouTube, for which we named ourselves after Tom Waits' 1985 album: The Raindogs. Chris donned a bandana and played a tuning fork solo. We often celebrated our short-lived musical moment whenever we got together; once a Raindog, always a Raindog.
In June 1988, when Bruce's Tunnel of Love UK tour came to Villa Park, Midlands TV producer Gary Hudson brought a film crew to document the joint stories of two "local fans made good": our friend Dave, another fanzine editor who'd emigrated from Coventry in 1985 to marry his pen-pal fan fiancée Francoise and move to the south of France; and of course Chris, the fan-turned-author.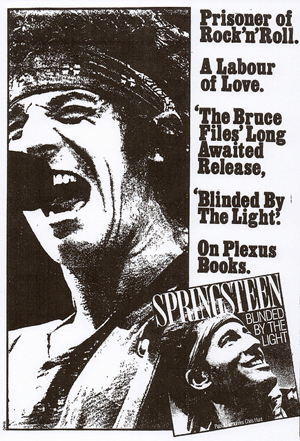 As we were all friends, it was the most natural thing to get together for the film shoot with Max and fellow fans (including another local friend "Miami" Ron and Dave's friend Clive). And where better than the kitchen of Chris's wonderful mother Winnie, who, having given us a real breakfast earlier, served us a second, fake breakfast staged for the cameras and ended up being interviewed herself about hosting Chris's friends. "Breakfast at Winnie's" is also on YouTube.
Chris's personal life was often complex, and eventually he also emigrated to France, living in a rambling farmhouse in the Loire valley and effectively becoming something of a recluse there. Once, we found out that he'd travelled back to the UK for one of Bruce's London shows, which many of us also went to, but Chris hadn't told any of us! I narrowly missed meeting him for the first time in years after Bruce's first Coventry show in 2013 but was encouraged that he was feeling sociable enough to meet a couple of other mutual friends there.

In 2012, Chris suddenly discovered the internet and email; he contacted a few of us out of the blue, a delightful surprise to me after years of only receiving the occasional Christmas card in Chris's usual nonsense style. At some point I suggested to him he might also like to try socializing with us and others on Facebook, and before I knew it he appeared as a "friend" there. Soon it seemed there was no stopping him enjoying posting, sharing, and generally networking widely, reconnecting with old friends and making new ones worldwide, always indulging his passion for art and the challenge of hunting for bargains at record fairs.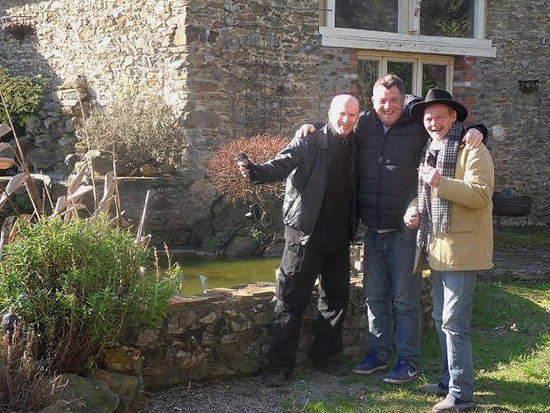 In late 2014 I was visiting Neil in Glasgow, and we shared our concern for reports of Chris's failing health. We quickly agreed in a "life's too short" decision that we would invite ourselves over to visit him. Chris seemed delighted at the idea and offered us floor space for sleeping bags in his draughty pile, but in favor of our middle-aged creature comforts, we politely deferred for something more comfortable at the nearby golf club. It was either that or a chateau — not really our style, as Neil said! So in February 2015, Neil and I spent a joyful few days with Chris, exploring his sprawling farm and the local area, playing with his beloved elderly dog Socks, catching up, and of course playing lots of music. His good loyal friend Brigitte came round and cooked for us, and Chris quipped that we shouldn't hand over our gifts for her until after the meal — to make sure she'd "earned" them!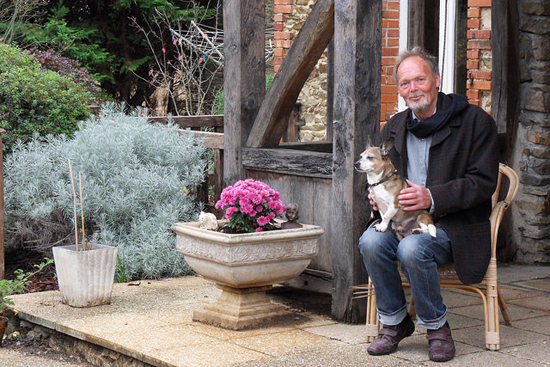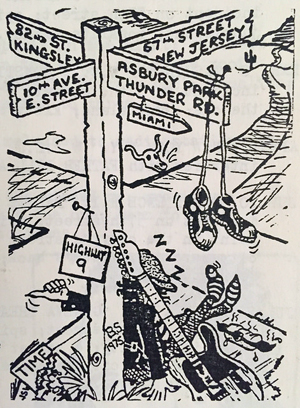 Ever creative and keeping his hand in with small carpentry jobs, Chris enjoyed inventing quirky items like bird boxes. Having seen his work, I asked if I could commission him to produce something for my father's 95th birthday, as he was living in a nursing home and liked feeding the birds there. For only the price of an album, Chris ingeniously managed to combine the ideas of Africa, mushrooms and termites (three historical elements of my father's life) into a unique bird box, transported to me thanks to his friend John, and still installed outside my late father's window at the home in Devon.
Chris told us during our visit, when asking after his health, that there was so much wrong with him that he didn't know where to start explaining. So in typical Chris fashion, he didn't; but we got the message anyway. It was deceptive — when we met, he gave me the strongest bear hug I can remember.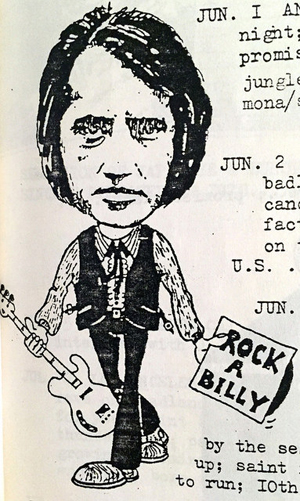 The last time Neil and I and other friends saw Chris was at Paris in July 2016, where we got together on the occasion of Bruce's two River Tour 2016 shows, sharing a happy rainy afternoon in a café. Chris was there for just one show, the only one he'd see of that tour, and I remember beforehand we'd discussed what he hoped for; he said he'd prefer not to have a full River album performance, as he had always liked the spontaneity of not knowing what could come next at a Springsteen show. Just Chris's luck — he got the full album show. I hope he enjoyed it anyway.
In early 2017 his heart condition was such that he urgently needed a major operation, which as an expected side effect caused kidney failure, and he had to have dialysis three times a week. An infection led to a coma and intensive care, and much as we knew of Chris as a fighter, we couldn't help but fear the worst for him. On May 29, Neil and I heard the news we'd been dreading. That evening, we tried to console ourselves with a lively gig by Garry Tallent at Kinross. One of the songs Garry played was "You Never Can Tell," and for me it was as if Chris was right there with us, tapping a foot and nodding along — he always loved Chuck Berry. As his local friend John said: in honour of Chris, play something loud — it's what he'd want us to do. RIP my friend.
- images courtesy of Dan French - all illustrations by Chris Hunt