Yep, it's that time of the year again. No Black Friday "Record Store Day" releases this year, and no official Springsteen calendars for 2015, either... but we've still got enough Springsteen goodies on our shelves to shake you out of even the heaviest tryptophan stupor. Of course, there's The Album Collection Volume 1 remasters box, both vinyl and CD — still including an exclusive bonus gift when you order yours from us. Another box set, Nils Lofgren's limited-edition Face the Music, is back in stock, too. We've got signed copies of new books including Outlaw Pete and Springsteen: Album By Album — see these and more in our Signed Books section. You can peruse hundreds of Bruce books, CDs, records, and more at Backsreet Records by category, or start with our new arrivals.
To kick off the holiday shopping season, we're offering a couple of FREEBIES to help stuff those stockings. From now through the end of the weekend:
With any order from Backstreet Records through Sunday, get this Backstreets bumpersticker FREE!
Just designed this year, our classic Backstreets logotype gets a six-string twist — you'll probably recognize the particular guitar. Measures 9" x 3", on 3.4 pt. thick vinyl with a high-gloss UV coating. Don't go racing in the street without it.

Order $50 or more and get the bumpersticker plus a copy of Backstreets #91, FREE!
One of our biggest issues ever at 116 pages, with more than half of them dedicated to the life and music of Clarence Clemons. Perfect for any Big Man fan, whether that's yourself (if you don't have it already) or wrapped up in pretty paper for a loved one.
No coupon necessary, no need to add these items to your shopping cart. Simply place your order between now and Sunday night, November 30, and we'll send the freebies out with all qualifying orders.
Click here for Latest Additions
Thank you for supporting Backstreets, hope you and yours are having a happy Thanksgiving weekend!
- November 28, 2014

"ROY BITTAN WEEK" ON E STREET RADIO BEGINS TOMORROW
All Thanksgiving weekend, E Street Radio welcomes a very special guest host: Professor Roy Bittan! With his first solo album Out of the Box just released, Roy Bittan Week begins tomorrow (Wednesday 11/26) at 10am ET as Roy guests to talk about his new album with Dave Marsh on Live from E Street Nation. The show will be rebroadcast Friday 11/28 at 6pm ET, and Sunday 11/30 at 10am and 6pm ET. Every hour along the way, you'll hear tracks from Roy's new album, with custom introductions from The Professor himself.
Then, tune in for a Guest DJ spot so epic they had to split it into two parts. Part I airs Friday 11/28 at 4pm ET (repeating Saturday 11/29 at 12am and 8am ET), and Part II airs Monday 12/1 at 4pm ET (repeating Tuesday 12/2 at 12am and 8am ET). Roy takes over the channel to play songs from Out of the Box, plus some of his favorite Springsteen songs and songs he's worked on with other artists over his extensive career.
Catch it all starting tomorrow on Sirius XM Channel 20, E Street Radio.
- November 25, 2014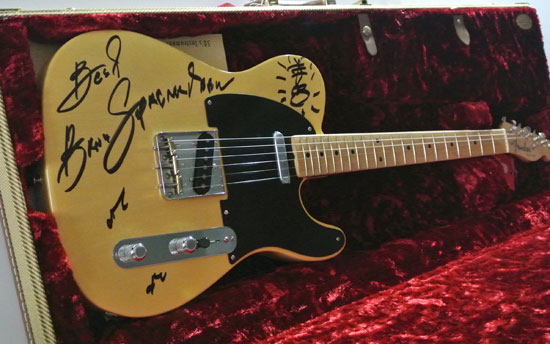 FIGHT HUNGER THIS THANKSGIVING WITH HUNGERTHON 2014
Rare autographs & Springsteen memorabilia support WhyHunger
With Thanksgiving right around the corner, it's Hungerthon time once again. Join Bruce in fighting for everyone's right to nutritious food by taking action now: donate here, or bid on exclusive Springsteen autographed memorabilia to benefit WhyHunger's annual Hungerthon donation drive. Bidding is open now at charitybuzz.com, where an auction for a 1952 Reissue Fender Telecaster Guitar autographed by Springsteen closes today at 6:30pm Eastern.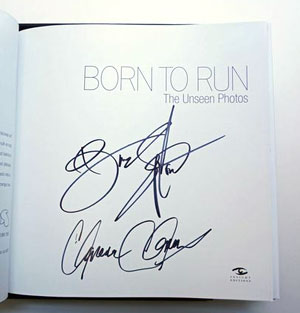 Additional items on the auction block include guest-host slots on E Street Radio, Outlaw Pete signed by both Springsteen and Caruso, as well as this extremely rare piece of memorabilia: a limited edition copy of Eric Meola's Born to Run: The Unseen Photos, autographed by its two main subjects, Bruce Springsteen and the late, great Clarence Clemons. Meola donated this one from his personal collection — it's obviously not something you'll run across every day.
See all the Springsteen-related Hungerthon auctions here, or donate now at Hungerthon.org to receive specialty gifts including an official, limited edition Born to Run tee created especially for WhyHunger.
- November 25, 2014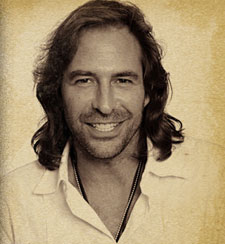 MEET FRANK CARUSO THIS SATURDAY
Two days after Thanksgiving, need something to do besides re-repurposing leftovers and bandaging Black Friday wounds? If you're within driving distance of Clinton, NJ, we highly recommend a trip over the river and through the woods to meet Springsteen's co-author and illustrator Frank Caruso. Frank will be signing Outlaw Pete at the independent Clinton Book Shop on Saturday afternoon, November 29 from 1pm to 3pm.
The event is part of the store's Dickens' Days Celebration of Children's Books. The Clinton Book Shop is located at 12 East Main Street, and on Facebook here.
- November 24, 2014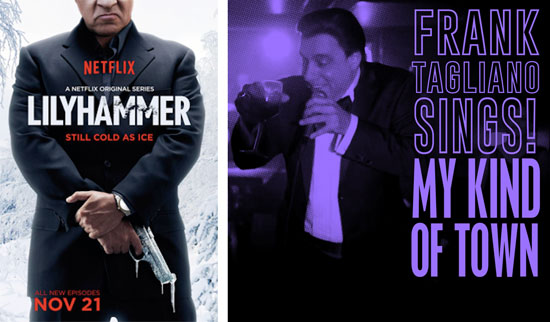 HAPPY BIRTHDAY, STEVE!
Too bad you ain't busy with no projects or nuthin'
Just in time for Steve Van Zandt's birthday tomorrow, the third season of Lilyhammer, starring Stevie as expatriate mobster Frank "The Fixer" Tagliano, is now available in the U.S. exclusively on Netflix. (NSFW official trailer is here.) Season Three's eight episodes include Van Zandt's directorial debut in the season finale, along with guest-star appearances by Gary "U.S." Bonds, Tony Sirico and Bruce Springsteen.
Three volumes of the Lilyhammer score, composed/compiled/supervised by Van Zandt, also will be released digitally on his Wicked Cool Records label. Further details will be announced soon, but in the meantime Frank Tagliano's hilariously modified version of the Sinatra classic "My Kind of Town" (as performed in Season One) is now available as a digital download. This is the original version of what Stevie later performed live when he rejoined Bruce Springsteen and the E Street Band on April 29, 2013 in Oslo, Norway after completing work on Lilyhammer Season 2.
How such a guy finds time to celebrate a birthday, we'll never know. But we're sure he'll find a way. Have a good one, Stevie.
- November 21, 2014

FOREVER FRIENDS, ON THE BOX SET UNTIL THE END
Springsteen Special Collection's Friends take over E Street Radio
This has been quite an exciting year for The Friends of the Bruce Springsteen Special Collection. In September, the Friends successfully organized two major events at Monmouth University (the Collection's home) in West Long Branch, NJ: the day-long Fifty Years of Makin' This Guitar Talk forum and "An Evening with Thom Zimny" in celebration of Springsteen's 65th birthday. In addition, the memorabilia booklet included with the newly released Bruce Springsteen: The Album Collection Vol. 1 1973-1984 features photos of artifacts from The Bruce Springsteen Special Collection, along with nods to both The Collection and Friends of the Collection in the box set's credits.
Next week, three members of the Friends board — Kevin Farrell, executive director Melanie Paggioli, and Backstreets contributor Shawn Poole [below, L-R] — will be the Guest DJs on E Street Radio in a special expanded two-hour show.

Celebrating the release of the new remasters box, the Special Collection's involvement with it, and Springsteen's 50 years in music, the trio's Guest DJ show will feature a selection of tracks from every remastered album in the box mixed with related hit singles from 1964, the year that young Bruce Springsteen dove deeply into popular music and the guitar. Tune into Sirius/XM channel 20 on Monday November 24 at 4pm, with repeat broadcasts on Tuesday November 25 at 12am and 8am. All times are Eastern.
- November 21, 2014

LISTEN: TOBY SCOTT ON THE BRUCE BRUNCH
As we revel in the release of The Album Collection Volume 1 this week, here's some supplemental audio for you: Tom Cunningham's recent interview with Toby Scott. Springsteen's longtime audio engineer and archivist, Toby had a major hand in the new box set's overhauled audio, and he appeared on Cunningham's most recent Bruce Brunch to discuss the remasters — a discussion well worth your time.
Thanks to Tom and to Gary Titus, who recorded and edited, for providing us with the sound file.
- November 21, 2014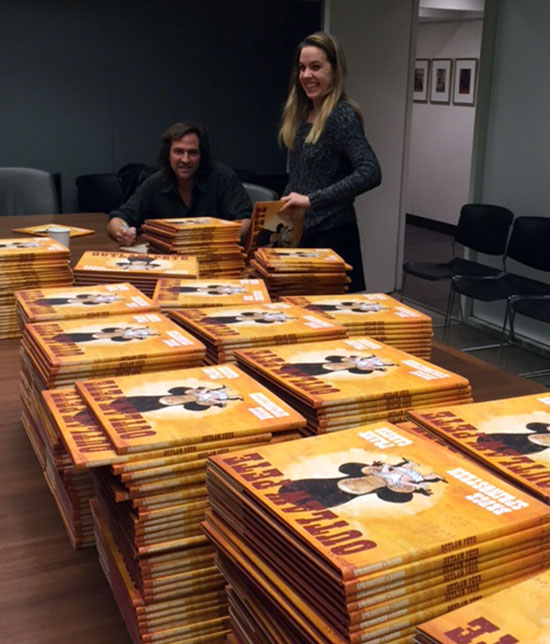 FRANK SIGNED AND DID NOT STOP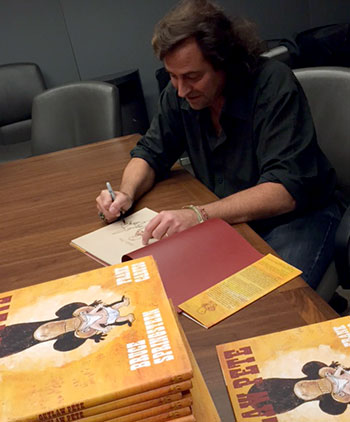 Well, if we weren't already grateful to Frank Caruso for being up for signing Outlaw Pete for our readers... then we got these photos of the actual deal going down at the Simon & Schuster offices. Now we're extra grateful. And feeling a little guilty. And maybe concerned about his hand. But mostly just grateful.
With thanks to Frank, along with Dana Trocker at S&S who helped make the whole thing happen, we're happy to report that all copies have been signed and will be shipping out shortly to Backstreets Records customers who pre-ordered. Thanks for waiting patiently while we got all these moving parts in place.
Frank kindly autographed a batch of extras too, so you can still get a signed copy from us, while they last, by ordering now.
Also check out comicskingdom.com for a Q&A with Caruso, in which he talks about the genesis of the picture book as well as the commonalities between Outlaw Pete and Popeye — and considers who might win in a fight.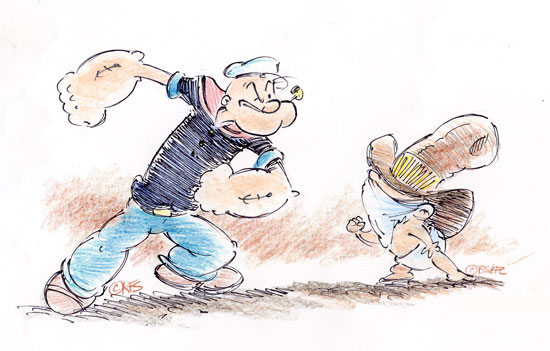 "First of all," Frank says, weighing his options, "Popeye never likes to fight unless his back is up against the wall. And being he's a sailor and primarily based at sea... and Pete is riding around out West in landlocked states, I doubt their paths would ever cross. I don't know... we've seen what happens when Pete pulls a knife from his boot, but we've also seen what happens when Popeye pulls a can of spinach from his shirt…(look out!)…." Read Editor's Dispatch: Outlaw Pete
- November 21, 2014 - sketch by Frank Caruso

FRESH OUT OF THE BOX, ROY BITTAN'S FIRST SOLO ALBUM DROPS TODAY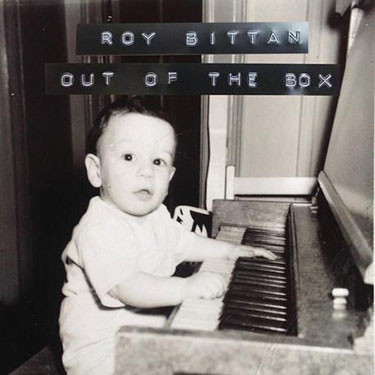 Backstreets caught up by phone today with Roy Bittan, who had some good news to report: "I finally got my album finished!"
The E Street Band keyboardist has been recording his own songs for the better part of a decade, since before the release of Magic in 2007. "It's basically a collection of material I've accumulated over the last five or six years — a couple pieces are even older," he says. With so much E Street Band activity during that time, his solo tunes often had to take a back seat, but "in between tours, I've been finishing them up." Out of the Box, Roy's first solo album, is officially available today as a digital download.
"It's an eclectic collection of songs," the Professor tells us. "A couple of songs harken toward the rock side; a number of songs I thought would be workable for soundtracks. As you go through it, you'll see: a little rock, a classical tinge... in a way, it's a retrospective of a lot of things I've been able to do over the years, working with other artists like Lucinda Williams, Stevie Nicks, and David Bowie."
Roy plays everything on the record: "regular piano, electric piano, organ — I kinda go through it all." And those instruments are partly what inspired the album's title. "I called it Out of the Box for a couple of reasons. The piano is a box, the accordion is a box — they're all boxes. So that's a touchstone for the title, as is the fact that it's my first album. And when you see the album cover" — a photograph of a very young Professor-to-be, at work on his chosen instrument seemingly since birth — "there's another meaning, too."
"It's all instrumental," Bittan says. "No vocals — the keyboard is essentially the voice." But you'll be able to hear Roy's voice next week, when he appears on E Street Radio to celebrate the release. "I'm looking forward to a week of fun at the station — and to feedback from fans, as I've been asked for a long time when my record is coming out."
Stay tuned for details on next week's radio schedule for Roy, and pick up Out of the Box now from from iTunes or Amazon.com.
- November 20, 2014 - Christopher Phillips reporting


"I WEAR NEW JERSEY ON ME... I CARRY IT WITH ME EVERYWHERE"
Another look at last week's Class of 2014 ceremony for the New Jersey Hall of Fame, at Asbury Park's Convention Hall, courtesy of Gellman Images. Featuring highlights from the inductions of Brian Williams by Bruce Springsteen (click here for that video), Dizzy Gillespie by Max Weinberg, The Shirelles by Dionne Warwick, James Gandolfini by Sopranos castmates, and more.
- November 19, 2014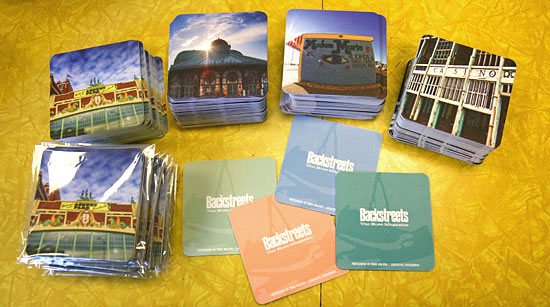 WE WENT BACK INSIDE, SAT DOWN, HAD A FEW DRINKS...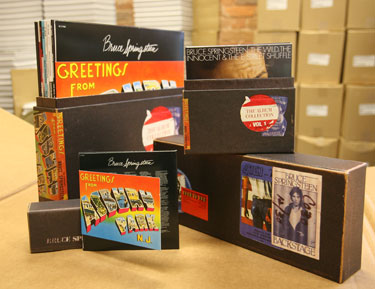 Hearty thanks to everyone who ordered The Album Collection Vol. 1 from Backstreet Records. All pre-ordered box sets are shipping out with this bonus set of four Asbury Park coasters exclusively from us, so you can drink — and listen — until you get your fill.
We still have a few coaster sets left, and we'll keep our sale prices in place until they're gone, at least... so if you haven't picked up a box set yet, you can still order now on vinyl or compact disc to get the goods.
- November 18, 2014

JUST NEED ANOTHER SHOT OF ROCK AND ROLL
Nils is feelin' better; ready to rock E Street Radio and the UK
Last month, Nils Lofgren was scheduled to make a special visit to E Street Radio's Live From E Street Nation with Dave Marsh for an in-depth conversation about his Face the Music box set. The two-hour broadcast would've also featured Nils performing an in-studio concert for a group of lucky, randomly chosen SiriusXM subscribers. Unfortunately, Nils got sick just before his scheduled appearance and had to postpone.
No big deal. Now the Godfather of the Guitar (aka the Secretary of Spirit and Heart) is fully recovered and ready to rock. Catch Nils live and in concert tomorrow, Wednesday November 19 on Sirius/XM channel 20 at 10am, with a repeat broadcast at 6pm and additional repeats airing on Thursday November 20 at 10pm, Friday November 21 at 4pm, Saturday November 22 at 12am & 8am, and Sunday November 23 at 6pm. (All listed times ET.)
English and Scottish fans of Nils also can look forward to his soon hitting their shores for a sixteen-city tour in January. Visit nilislofgren.com for details and ticket links.
- November 18, 2014 - Shawn Poole reporting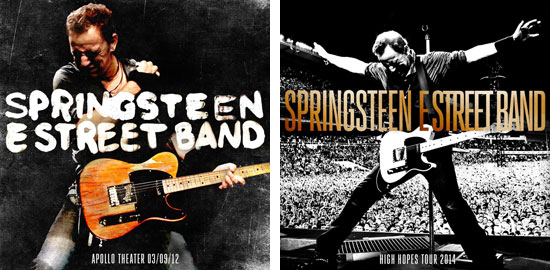 HIGHER AND HIGHER
Springsteen's concert recordings and high-resolution releases initiatives get serious
An already auspicious week in Springsteen catalog news just got better with the announcement of live.brucespringsteen.net, a new addition to the official website offering high-quality live concert recordings as well as high-resolution digital releases of the Springsteen album catalog. It's powered by nugs.net, best known for its industry-leading work in the live download space with artists like Pearl Jam, Phish and Metallica, in cooperation with Columbia Records.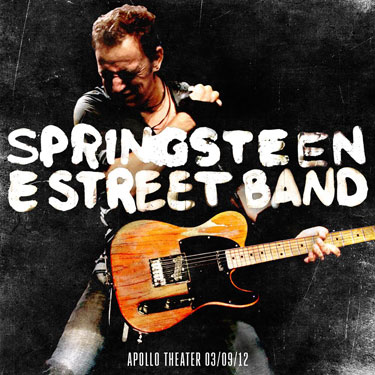 The new site launches today with the expanded re-release of 30 concerts recorded on this year's High Hopes tour, plus the first in a collectors' dream come true: a planned series of vault releases that kicks off with the Apollo Theater, New York, NY, March 9, 2012 [right].
The High Hopes shows were available for a limited time through Springsteen's Live Nation store before being sunsetted at the end of June. The new release adds key additional formats including three-CD sets and high-resolution, 24-bit downloads, as well as MP3s and lossless, CD-quality downloads.
Nugs.net founder and CEO Brad Serling talked to Backstreets about the start of a new partnership that has massive implications for fans of Springsteen's past and future live recordings. High hopes indeed.
The story begins more than five years ago, when it was announced that Bruce would make his first appearance at Bonnaroo....
Continue reading "Higher and Higher" here
- November 17, 2014 - Erik Flannigan reporting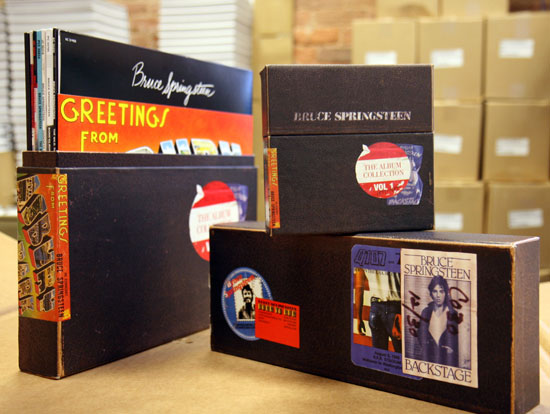 I'LL TAKE WHAT'S IN THE BOX, MONTY
Decades after these albums went digital, remasters arrive this week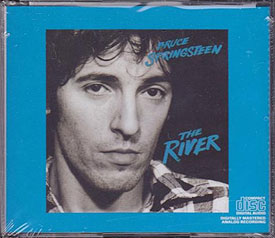 When I first started working at Backstreets, one of the most expensive items we sold at the time was an imported Japanese CD pressing of The River. Its packaging was superior to the US edition (which, annoyingly, shrank the cover art to a small, weird square floating in a blue field); the Japanese version fixed that issue, reproduced the original LP inserts, and added an extra one, as they are wont to do in Japan. Wrap an obi around, and it was considerably more appealing than its cheap-looking US counterpart.
But the real reason it sold at three times the price of a domestic copy is that it sounded better. The mastering on the Japanese pressing wasn't as thin as its US counterpart and sounded more like the original vinyl. That was 1986, which means The River has sounded shitty on CD for the last 28 years.
It also means we've been complaining about the CD mastering of the core catalog for just as long. And we were justified in complaining, because Greetings through Born in the U.S.A. on CD wasn't good enough for an artist the caliber of Bruce Springsteen, especially given that his peers had upgraded their catalogs significantly, some more than once.
For years, the quality of the first seven albums on CD could be summed up thusly:
Greetings: OK but rough
Wild & Innocent: Always surprisingly good
Born to Run: Muddy, and then better with Mastersound; then materially better still with the 30th Anniversary box set
Darkness: Underwhelming, then very good with the Darkness box set
The River: Thin and disappointing
Nebraska: First pressing from Japan still the best, since then serviceable
Born in the U.S.A.: Also thin, lacking punch and bottom
There have been variations along the way, from a change to Greetings that improved it at some point a decade or so ago to Japanese mini-LPs that seemed slightly better on the margins (and which together, as imports, would set you back significantly more than the upcoming box). But, by and large, the core canon was in desperate needed of remastering.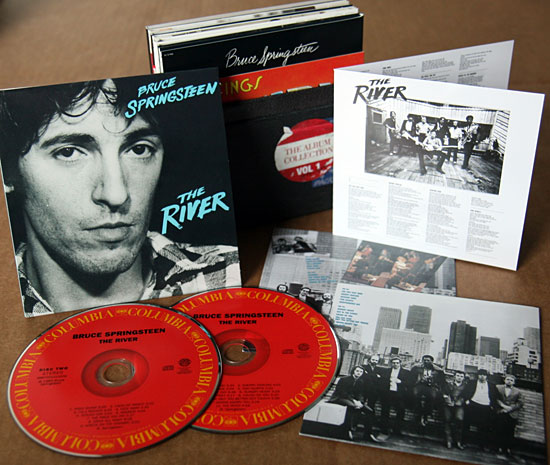 With this week's release of Bruce Springsteen: The Album Collection Vol. 1 1973-1984, we finally have state-of-the-art transfers and mastering of the first seven albums, and early reviews say the job is well done. And yet, for some in the fan community, the Album Collection merits confounding derision.
The first and seemingly loudest charge against it is not for what it is but what it isn't: The River box set, which is what "we" really wanted for Christmas this year.
Others complain "we just bought" upgrades of two of the seven albums, Born to Run and Darkness, given their inclusion in recently remastered form in the respective box sets for each album. Why do we have to buy them again?
While everyone is, of course, entitled to their own opinion, these perspectives feel off-base in the grand scheme of catalog releases, and here's why:
On the first charge, if The River box were ready, we'd be watching its unboxing video. But it isn't. Remastering the catalog and doing a River box (or Born in the U.S.A. box) are not mutually exclusive. In fact, do I really want to wait for a River box, then another few years for a Nebraska or Born in the U.S.A. box to get the underlying album properly remastered? And what of Greetings and Wild & Innocent? The catalog has already waited 28 years to sound better.
While it hasn't been said overtly and I have no inside knowledge of this, let me go ahead and assure you that the albums will almost certainly be sold separately and replace the current CD and digital editions in the near future. Why would you leave inferior versions in market if you could have better ones the next time you repress?
Remember, too, that if you're a fan of the The Who, Rolling Stones, David Bowie or Elvis Costello, you've had three, four and sometimes even five different remastered versions of those artists' original albums come to CD over the years. That means hardcore fans bought their albums many times over what a Springsteen fan has even had the opportunity to buy. Of course, those fans also enjoyed progressively better sound over the last three decades while Bruce fans were wanting, but if you think it is annoying to buy the same album twice, talk to a Beatles fan who now proudly owns the original CDs, the remastered monos, the remastered stereos, and the remastered American versions.
Along those lines, save for the Born to Run Mastersound edition, you didn't actually buy BTR or Darkness per se, a la carte anyway, you got them as one of multiple discs in a box set — a box set I argue you would have purchased even if it hadn't included the remastered album (though wisely it did).
It is also worth noting that none of these albums has been remastered on vinyl let alone repressed — save for a couple of small, non-remastered runs of Born to Run and Born in the U.S.A. — in decades, so the Album Collection is new, top to bottom, on LP.
I for one am thrilled the albums that turned me into a diehard fan, the ones I have played thousands of times and will continue to play, finally sound as good as they should. And I say that as someone who loves outtakes and live recordings even more than you do. Fans don't have to buy the Album Collection. Maybe some of you won't hear the difference (another argument mounted), and that's okay. It doesn't make you a lesser fan. But there's no really point in hating on something the rest of have been waiting 28 years to enjoy.
- November 17, 2014 - Erik Flannigan reporting


COUNTIN' ON A MIRACLE
Debut of the still-unreleased "Sugarland," 30 years ago in Iowa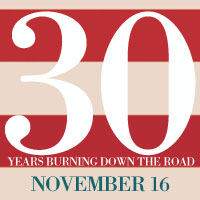 Many longtime Springsteen fans have what Grateful Dead fans call a "miracle ticket" story. Mine took place 30 years ago tonight when my friend Keith and I borrowed a car to drive to Ames, Iowa, the closest stop on the Born in the U.S.A. tour to Grinnell College where I spent my freshman year.
I had flown to the West Coast to meet up with friends and catch the two Oakland shows in October, but this would be my last chance to see the arena tour, and I was hungry for more. The drive to Ames is about 70 miles, and at that time of the year it was already quite cold. We had no tickets in hand when we left, but I assured Keith things would work out via scalpers.
When we arrived in Ames around 6pm, the temperature had dropped. According to the Internet, the low that day was 27, and outside the arena, standing around seeking tickets, we were freezing. What I hadn't accounted for is that Ames, IA is not Oakland, CA, in that there were no scalpers milling about. Keith and I had agreed we'd spend up to $60 or $80 per ticket if we had to, but no one was selling.
It got so cold that we sought refuge inside the ticket office, which had four or five windows and an area folks would queue up inside. I was aware of ticket drops and last-minute sales at Bruce shows and assured Keith that would be our fallback. But as it was outside, inside there were no signs at all that faith would be rewarded. In fact, the woman running the box office politely told the dozen or so of us gathered inside that she had no expectation of tickets being released.
I don't remember if Keith was giving me grief about the situation, but I do recall that the matter was mine to solve. I had no interest in going out in the cold again, and I knew it was pointless anyway. We were inching close to showtime and there was no action to speak of. It felt hopeless.
But I kept my eye on the box office window. We were not in any sort of line; people were just milling about, leaning against the walls or railings looking sad. Then I heard a phone ring inside the box office and the woman at the window answered it. After a few seconds of chatting, I watched her pull an envelope off of a shelf and start to remove two tickets inside.
At that instant, I gave Keith some kind of sign and we silently moved to within a few feet of the window in a sort of intentionally unintentional way. Just as we settled, she slid part of the window open and announced, "I have one pair of tickets available, $16 each, cash only." We stepped forward, cash in hand, and ten seconds later the tickets were ours.
Keith had a look on his face like, "How did that just happen?" Other folks waiting inside kind of cheered us, happy that any fans had made it in.
The next several minutes are a blur. I had no expectation where the seats would be, but they turned out to be right where you want them: first set of risers, stage right, two rows up. Perfect seats.
We had about three minutes before the lights went down to recognize our good fortune. Keith was dumbfounded. I chalked it up to paying attention.
Those late '84 sets remain special to me because of the Ames show, and there are arrangements in that period distinct from the rest of the tour, especially "Reason to Believe" and "Racing in the Street." But what stood out most was the premiere of "Sugarland." I knew as Bruce started his story that something special was about to happen, and when the song began, I said to Keith with absolute confidence, "He has never played this before." An amazing song, an amazing moment, and an unforgettable Springsteen memory, 30 years ago tonight.
Due to a file naming issue, the originally posted clip was of the Lincoln, NE performance of "Sugarland." It has now been corrected to Ames. We apologize for the inconvenience and credit reader Pat Gregory for catching our mistake.
- November 16, 2014 - Erik Flannigan reporting


REMASTERS UNBOXING, PART TWO: THE COMPACT DISCS
Last week, we took a look inside the forthcoming box of remastered vinyl LPs with an unboxing video. Now we've got our hands on the CD box, so it's time for round two. As you can see in this new clip above, the CD box is really a miniaturized version of the vinyl: compact discs housed in mini-LP sleeves, with replicas of all original inserts, and a 60-page, 5-1/2 x 5-3/8" booklet.
Both boxes are officially released on Monday, and it's not too late to pre-order: get yours from Backstreet Records for a big sale price on the vinyl box ($225, down from the $270 list price) and $10 off list price for the CD box.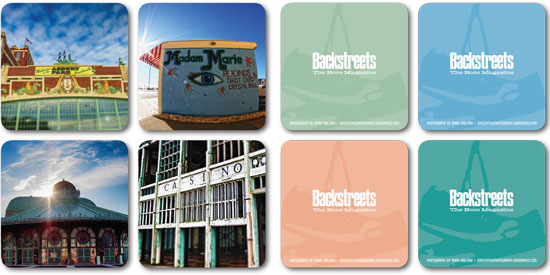 With either, you get a bonus gift from us: this set of four beverage coasters, only from Backsreets, as we teamed up with Jersey Shore photographer Mark Krajnak for four views of boardwalk life — our own greetings from Asbury Park.
- November 14, 2014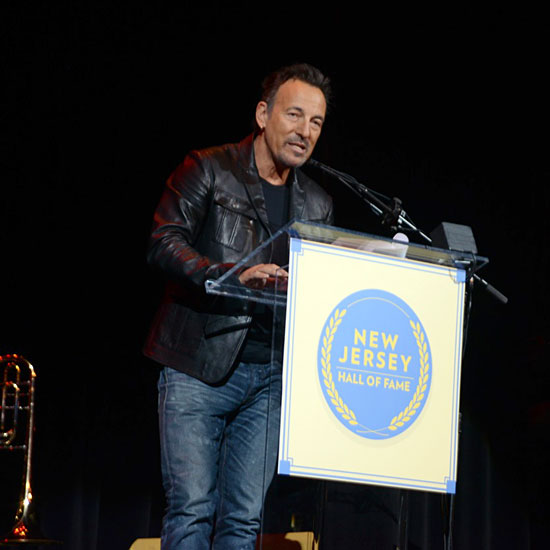 "IF WALTER CRONKITE AND JON STEWART HAD A BABY..."
Bruce Springsteen welcomes Brian Williams to the NJ Hall of Fame
An icy, windswept night on the Jersey Shore. A historic venue. Legendary writers, artists and public servants. A hall of fame induction ceremony. Who but Bruce Springsteen could properly close such festivities? Who indeed?
Asbury Park's historic Convention Hall was the site of induction ceremonies for the New Jersey Hall of Fame Class of 2014 last night, and few in attendance seemed surprised when special guest Bruce Springsteen strode onstage to welcome his good friend, journalist Brian Williams, to the club.
Dressed in black leather jacket and jeans, a jovial Bruce appeared pleased to be back on the familiar turf of Asbury Park after what had to have been one of the more unusual weeks of his public career. He had been welcomed to the stage by emcee Vincent Curatola, who along with fellow Sopranos cast members Aida Turturro, Tony Sirico, Vincent Pastore and Matt Servitto, had just honored the great James Gandolfini.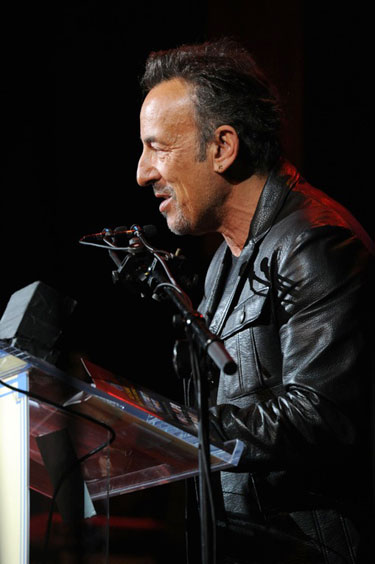 "Ladies and gentlemen, to present our final inductee," rang out over the P.A. as the peripatetic musician took the Paramount Theatre stage, "please welcome 2008 Hall of Fame inductee, New Jersey's own Bruce Springsteen," After being held at various venues throughout the Garden State, last night's red carpet induction ceremonies, which are in their seventh year, were making their debut on the Asbury Park boardwalk; although an appearance by Bruce in his adopted hometown never really seems out of the realm of possibility (he does live mere minutes away, after all), the sight of Springsteen in Convention Hall after several national television appearances earlier in the week was, to some degree, startling. But Bruce, whose presence at the venue was a fairly well kept secret for most of the evening, seemed relaxed and happy in his old stomping grounds, introducing Williams with one of his now de rigueur part-tall tale, part-dirty joke monologues.
After turning to the video screen to blow a kiss to Gandolfini, Springsteen leaned into the mic stand and set the scene. "If you've ever sat in front of your television at 6:30 in the evening with a TV dinner on your lap and wondered, 'what the hell's going on?'... I do, on a regular basis, and I tune in our next inductee," Springsteen cracked. "To paraphrase a friend of mine, if Walter Cronkite and Jon Stewart had had a baby, and due to the ongoing controversey over same-sex marraige they had to abandon that baby on the New Jersey Turnpike, and he grew up to be a news anchor, its name would be Brian Douglas Williams." After recounting highlights of Williams' life and career, Bruce wrapped up: "He's also the guy who carries more than 10,000 songs on his iPod, sleeps four hours a night, and wakes me up at 3am to talk about some new artist he's discovered while all night trolling iTunes... I'd like to induct, into the New Jersey Hall of Fame, a great friend, great reporter, Godfather of What's Happening Now, Mr. Brian Williams."
A longtime fan and admitted "full-on stalker," Williams regaled the audience with a litany of Jersey Shore references and lowlights from a misspent youth, including his brief career at Brookdale Community College and untold nights spent lurking outside Clarence Clemons' condo in Sea Bright and then tying one on at the Stone Pony or at one of several Irish pubs further south in Sea Girt or Belmar.
"We'd sit outside his condo, which was next to the Tradewinds, and watch the windows to see if there was any activity at all that might indicate they were 'on the move,'" he quipped, describing how he and his friends would habitually cruise down Ocean Avenue in search of their Holy Grail — a Springsteen jam at a seaside bar on a warm summer night.
"If you had told me that I could know him.... a kind of tell-your-secrets-to friendship... If I had known, back in those days, as a volunteer fireman from Middletown.... I was living the life [of Bruce's songs]." Williams recalled. "If I had known back then that I would have hang time, friendship time, with this man, I could've saved so much money in beer looking for him."
Despite his impressive achievements as a television journalist, Williams remains humble. For a world traveler who has visited far-flung locations like Afghanistan and, closer to home, the hurricane-ravaged streets of New Orleans, "It all goes back to the life you lead and to family.... I wear New Jersey on me; I carry it with me everywhere."
"My life really comes down to three numbers I've very proud of," he cracked. "Exit 163, exit 117 and exit 98" (referring, of course, to Garden State Parkway exits near which he's lived). But Williams seemed sincerely touched to be included in the hallowed ranks of New Jersey's honored greats by his friend and idol. "If I could take one moment into my hands, it would be this," he concluded.
After Williams' speech, Curatola returned briefly to the stage in a vain attempt to coax Bruce back for a jam with the house band (led by the multi-talented Glen Burtnik), but that was not to be.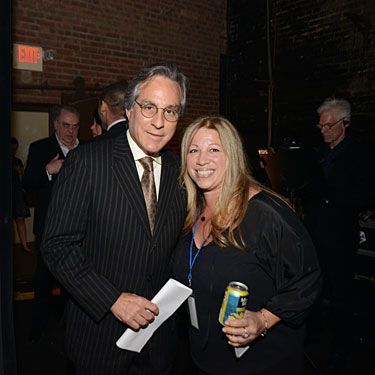 Other highlights of the evening included former governor James Florio's impassioned call to public service, a performance of "Will You Love Me Tomorrow?" by Dionne Warwick (who inducted her friends The Shirelles), Max Weinberg's thoughtful and eloquent induction of jazz great Dizzy Gillespie, and a heartfelt acceptance speech by sports executive Howard Katz. Each inductee was celebrated with a brief film outlining his or her achievements in the fields of arts and letters, enterprise, performing arts, public service and sports, and a special Unsung Hero award was presented to educator and Holocaust survivor Maude Dahme.
The 2014 New Jersey Hall of Fame Inductees are: Patrick Ewing, James Florio, James Gandolfini, John Birks "Dizzy" Gillespie, Howard Katz, Peter J. McGuire, Dorothy Parker, The Shirelles, Elizabeth Cady Stanton, Alice Waters, Brian Williams and Maude Dahme. Visit njhalloffame.org for further information.
- November 14, 2014 - Lisa Iannucci reporting - photographs by Gary Gellman

E STREET RADIO'S ROLLIN' OUT THE REMASTERS
All seven albums back to back, with Ludwig & Marsh
Beginning today, repeating throughout the weekend and into early next week, E Street Radio will celebrate next Monday's release of Bruce Springsteen: The Album Collection Vol. 1 1973-1984 in high style. Taking full advantage of its 24/7, commercial-free Springsteen format, the satellite-radio channel will broadcast all seven of the box set's remastered albums back to back, in chronological order and in their entirety. Each album will be introduced by Springsteen biographer, critic and E Street Radio host Dave Marsh, who also will engage in a brief conversation with Bob Ludwig, the box set's remastering engineer, at the beginning of the broadcast. The channel's going "old school" as well, with audio-imaging at the points where it'll be time to turn "the record" over, transporting listeners back to the LP era.
This special six-hour program debuts today, Friday November 14, at 12 pm ET on Sirius/XM channel 20. It will be repeated on Saturday November 15 at 8 pm, Sunday November 16 at 12 pm, Monday November 17 at 2 pm, and Tuesday November 18 at 9 am (all times ET.)
- November 14, 2014 - Shawn Poole reporting

SAME OLD PLAYED OUT SCENES
Springsteen's "Valor" appearance generates controversy
Stop me if you've heard this one before: Bruce Springsteen's choice of songs causes people to question his judgment, sensitivity, and good taste. Sounds familiar, right? The latest installment comes after his appearance at a Veterans Day concert this past Monday in Washington, D.C., where he performed, along with Dave Grohl and Zac Brown, a cover of the Creedence Clearwater Revival song "Fortunate Son."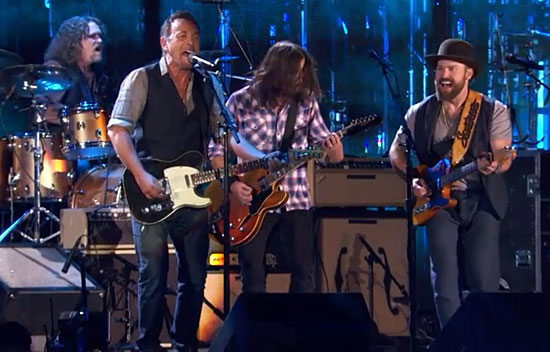 Everyone has their own take, from Ethan Epstein's "Anti-Military Anthem Played at 'Concert for Valor'" in the Weekly Standard to Rod Dreher's dissenting "What Counts as a Patriotic Song?" in The American Conservative. At Salon, Erin Keane asks what concert organizers thought they were getting with Springsteen, and follows up with tougher reasoning about military service and rock music as a means of protest. And Jessica Goldstein, writing for ThinkProgress, makes a case for the performance with some historical perspective.
But the one we like best? Well, it actually appeared before the concert took place and belongs to none other than John Fogerty, who wrote the song. In a six-minute YouTube segment from May 2013, Fogerty recounts the song's underpinnings. (The clip, coincidentally, was built around the version of "Fortunate Son" he recorded with Foo Fighters for the covers compilation Wrote a Song for Everyone.)
As for Bruce Springsteen? He occasionally introduced his stripped-bare version of "Born in the U.S.A." — no stranger to controversy itself — by saying the songwriter gets the last shot. So we'll let that be the case here: Fogerty released a statement on Wednesday, making his own case yet again.
- November 13, 2014 - Jonathan Pont reporting

TOMAS YOUNG, U.S.-IRAQ WAR VETERAN
AND ANTI-WAR ACTIVIST, 1979-2014
On the day before Veterans Day and The Concert for Valor, Tomas Young, a veteran of the second U.S.-Iraq War and an anti-war activist, died after suffering long-term complications from the paralyzing injury he sustained during combat in 2004. Young's death came less than three weeks before he would have turned 35. (Click here for Maria L. La Ganga's full Los Angeles Times report.)
Young personally selected Bruce Springsteen's "Devils & Dust" for inclusion in Body of War: Songs that Inspired an Iraq War Veteran, the 2007 album that accompanied the documentary film about Young's experiences in Iraq and back home in the U.S. In 2013, Young was on the verge of ending his own life and wrote an open letter to George W. Bush and Dick Cheney. Tom Morello, whose music also appears on the Body of War album and who became a friend of Young's, shared the open letter with Bruce just before Morello performed with Springsteen and the E Street Band in Sydney, Australia on the tenth anniversary of the U.S. invasion of Iraq. (Click here to see the full archived Backstreets.com report.) Morello also was influential in convincing Young to reconsider his decision to end his life.
Backstreets.com extends our deepest sympathies to all who knew and loved Tomas Young. May he rest in peace, and may we one day achieve the peace for which Tomas Young fought so bravely.
- November 13, 2014 - Shawn Poole reporting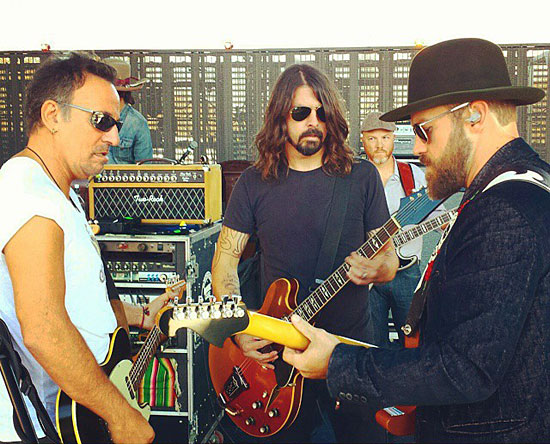 DOWN TO THE MALL
Tuesday night's Concert for Valor put Bruce back in two familiar positions — performing a short, three-song set on the National Mall in Washington, D.C. (this time at the other end of the Mall with the Capitol as the backdrop, instead of the Lincoln Memorial, which was the setting for the "We Are One" concert celebrating President Barack Obama's first inauguration) and singing before hundreds of thousands of people. In this case, though, many of them were there to see other artists on the bill and may have been unfamiliar with his catalog.
Bruce first took the stage at the end of the Zac Brown Band's three-song set. While Dave Grohl was introduced as someone Zac Brown loved to play with, Brown's introduction of Bruce was quickly drowned out by cheers of "Bruuuccee" — which was once again mistaken by many Springsteen virgins to be "boos." The trio [pictured in rehearsal above] launched into John Fogerty's "Fortunate Son," which was met by a roar of applause and enthusiasm by the crowd. Bruce played a blistering guitar solo before singing the final verse, and the crowd happily sang along to the song's final chorus: "I ain't no military son... I ain't no fortunate one." It's not clear whether Fogerty's anti-privilege anthem, which was so important to many Vietnam vets, most of whom were drafted, carried the same meaning to tonight's audience, most of whom seemed more interested in an upbeat song and a good jam.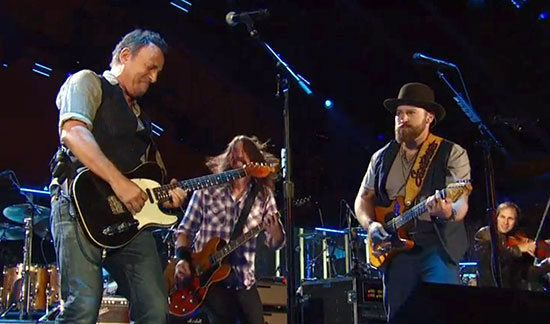 The night's musical performances were interspersed with moving stories of heroism and valor from today's veterans. After a somber and moving short film about a veteran who lost both of his legs to an IED, yet came home and completed an Iron Man triathlon, Bob Woodruff came on-stage to talk about the work his foundation does for veterans and his own injuries covering the war in Iraq. Woodruff then introduced Bruce with a thanks for the consistent support Bruce has given to Woodruff's foundation since it was founded eight years ago.
Bruce's introduction resulted in a palpable attitude shift in the crowd. In a demonstration that American crowds could be as quiet and attentive as those overseas, the Mall fell soberly silent as Bruce opened his acoustic set with "The Promised Land." He sent it out as "a prayer for all of our recently returned vets, who deserve the best care this country can give them... we haven't gotten there yet. This is for you guys." As he played, the silence was broken by cheers only when Bruce returned to his harmonica at the end of the song.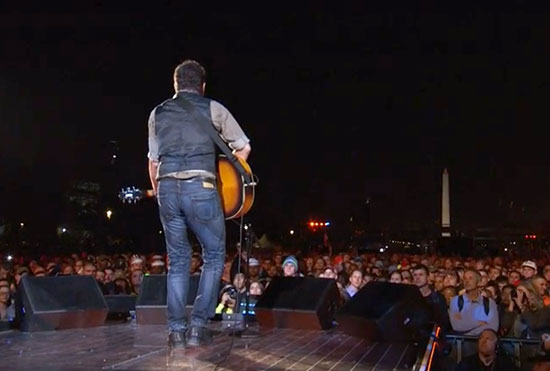 Bruce then shifted to the 12-string with a slide and, as is typical with non-Springsteen crowds, the majority of the crowed responded with a puzzled silence, not recognizing the song in this bluesy rendition until the chorus. But they erupted into a cheer as Bruce intoned — almost to the point of spoken word — I was "Born in the U.S.A." The slower rendition matched the reflective tone of Bruce's entire set. "I wrote this 30 years ago," he said to introduce it, "I think it still holds."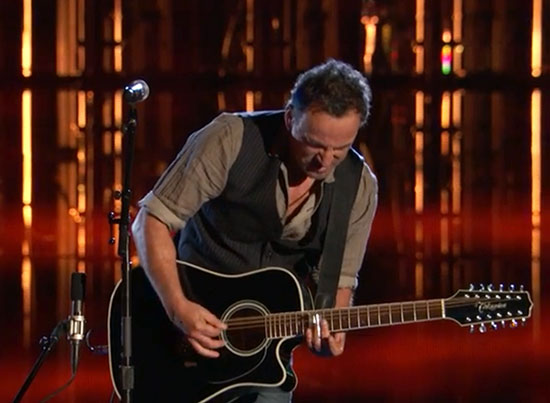 Bruce closed his mini-set by returning to the six-string. Before launching into "Dancing in the Dark" he reminded the crowd about the support our veterans need: "Thanks for coming out tonight and supporting this cause. And remember when you leave, take all these men and women home in your heart with you. Because this is just the beginning: you can't start a fire without a spark." Once again, after taking some time to recognize the song, the audience erupted with a degree of recognition and joy, with the majority of people in attendance singing along to the chorus.
Bruce delivered yet again with a strong set clearly designed to reflect the more somber side of Veteran's Day, while also realizing that most of the crowd was less familiar with his body of work. While there are many songs deeper in the catalog that reflect Bruce's admiration and sympathy for veterans, he made the choice to deliver his message using reworked renditions of familiar songs. The stirring version of "Born in the U.S.A." is sure to be one people will remember. That was truly taking this moment into his hands: we've heard alternate arrangements of "Born in the U.S.A." over the years, driving home the meaning of the song, but never for this large — or this appropriate — an audience.
- November 12, 2014 - Jake Kern reporting - rehearsal hotograph by Getty Images for HBO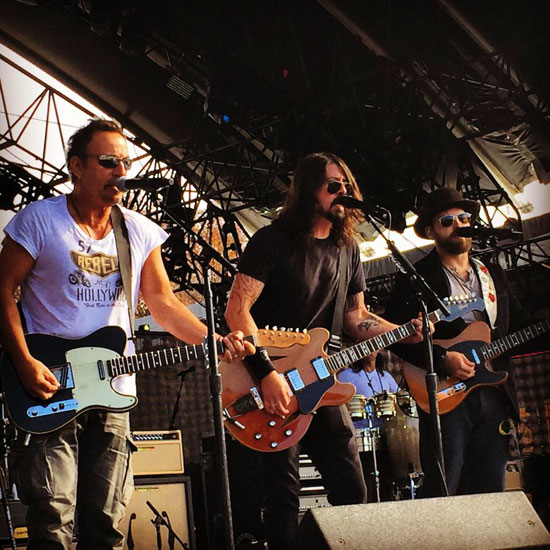 POWER TRIO: GEARING UP FOR THE CONCERT FOR VALOR
Above, Springsteen jammed with Dave Grohl and Zac Brown this afternoon as they warmed up for tonight's big Veterans Day show on the National Mall in Washington DC. Bruce also ran through a few acoustic songs, including "Dancing in the Dark" [video], "The Promised Land," and "Born in the U.S.A."
The Concert For Valor, beginning at 7pm tonight, will be broadcast live on HBO and streamed live at theconcertforvalor.com and twitter.com/HBO, with an audio simulcast on iHeart Radio.
Update: Click here for Springsteen's setlist. Full report to come.
- Updated November 11, 2014


WATCH BRUCE PLAY STAND UP FOR HEROES 2014
The official Highlight reel from last week's benefit spotlights Springsteen, including footage of "Working on the Highway," "Growin' Up," "If I Should Fall Behind," "Born in the U.S.A.," the guitar auction, and "Dancing in the Dark." You'll have to look elsewhere for Bruce's comedy stylings... but here's nearly a half-hour of music, pro-shot, just in time for Veterans Day. Support and learn more about the Bob Woodruff Foundation's efforts to help wounded warriors at bobwoodrufffoundation.org.
- November 11, 2014


IT'S ME AND YOU FRANK
"They're not saying 'Bruce,'" noted Jon Stewart, "they're saying Frank Caruuuuuso!" Bruce and Frank guested to talk about the "existential fairy tale" that is Outlaw Pete on last night's Daily Show. "It's really Frank's book — outside of looking at the drawings, I didn't do anything," Springsteen says with a laugh (one of many). His own drawing ability? "Stick figures!"
Watch their segment here, and the full November 10 episode at thedailyshow.cc.com.
Bonus content: Not from Comedy Central, but from Rollingstone.com — publishing a Andy Greene's interview with Stewart today in which they talk Bruce. Jon's favorite song? "It depends. When I was younger, it was 'Blinded by the Light.' Then you get older and start developing yearnings and it's 'Darkness on the Edge of Town' or 'Racing in the Street' or 'Jungleland.' Now it's probably 'Glory Days.' No, I'd say I'm in a little more of a 'Lost in the Flood' zone. I'm probably bouncing between that and 'The Rising' and 'Land of Hope and Dreams.' I'm stuck between optimism and stagnation." Read "Jon Stewart on 'Rosewater,' Springsteen and 'Sexual Tension' With Bill O'Reilly"
- Updated November 11, 2014



CAN YOU WATCH ME?
Don't forget to tune in tonight (or set your DVR) for The Daily Show on Comedy Central, which has Bruce Springsteen and his Outlaw Pete co-author/illustrator Frank Caruso as guests. It's the first of two nights of Bruce on tellyvision this week, with the Veterans Day event The Concert For Valor being broadcast live tomorrow on HBO.
- November 10, 2014


UNBOXING THE BOXED SET
We just got our hot little hands on the vinyl remasters box and thought we'd share our very first look with you. The heft on this thing is impressive even before the shrink-wrap came off, and from the textures on the box to the beautiful booklet inside, we're kinda drooling before we hear a note. Now confirmed with our own eyes: the vinyl box does include a download code for mp3 files; recreation of the original packaging includes the lyric inserts for Darkness and Born in the U.S.A. too, even though we didn't pull those out for the camera on this first perusal.
A little more than a week away from the official release... pre-order the vinyl or compact disc box from Backstreet Records now to get our sale price plus an exclusive bonus, thanks for supporting what we do!
- November 8, 2014

PLAY THAT SONG WITH THE FUNKY BREAK
Dave Marsh finds a 2010 rap track sampling early Springsteen
On E Street Radio's Live From E Street Nation last Wednesday, host Dave Marsh ended his show (featuring in-studio guest Frank Caruso and the debut broadcast of Marsh's pre-recorded interview with Caruso and Bruce Springsteen about their new Outlaw Pete book) with quite an interesting find: the first known 21st-century rap record to sample a Springsteen song. Marsh recently came across the track while researching material for his other Sirius/XM show, Kick Out The Jams with Dave Marsh.
"Blinded By the Light," first released in 2010 by up-and-coming rapper Lailo, samples the 1976 Manfred Mann's Earth Band number-one cover of Bruce's first single from Greetings From Asbury Park, NJ. For anyone who's never been fond of that Earth Band version (this writer included), it's especially pleasing to hear its mid-seventies prog-rock pretensions (particularly that extended "Chopsticks" piano interlude from the album version) get obliterated in a hip-hop blender on high speed. Lailo's "Blinded" samples only the title-phrase section of the chorus, mixing it with the rapper's own unique rhymes ruminating upon the perils of isolation from one's community and loved ones — a major, recurrent theme in Bruce's work, for sure.
Lailo's track joins The Stanley Clarke Band's "Born in the U.S.A.," 2 Live Crew's "Banned in the U.S.A.," and Springsteen's own recordings of "Streets of Philadelphia" and "Rocky Ground" among notable intersections of Beat Street and E Street. Definitely worth at least a listen. You can hear the track for yourself tomorrow, Sunday, November 9, on the replay of Live From E Street Nation airing at 6pm ET on Sirius/XM channel 20 and/or on Kick Out The Jams with Dave Marsh airing at 10am ET on Sirius/XM channel 28 (The Spectrum) with a replay on Monday, November 10 at 11:59 pm ET. "Blinded By the Light" also can be downloaded at iTunes and Amazon.
- November 8, 2014 - Shawn Poole reporting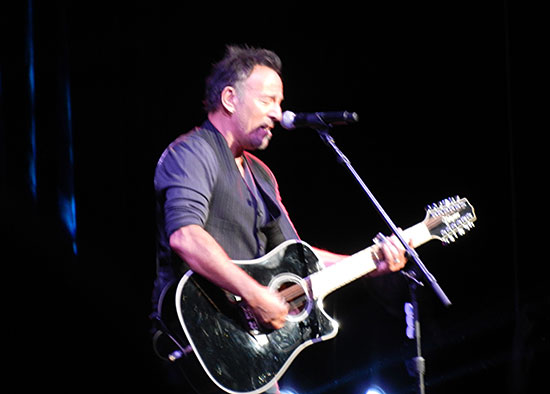 STILL SPREADING THE NEWS: STAND UP FOR HEROES 8
Wednesday night in New York City, at the 8th annual Stand Up For Heroes benefit that raises money for injured service members, Brian Williams walked onstage to introduce "a talented singer from the state of New Jersey." The crowd's cries of "Bruuuuuce" at that point were understandable... who would have been able to predict that Williams was introducing Martin Dempsey, Chairman of the Joint Chiefs of Staff, there to sing "New York, New York"?
When Bruce did take the stage, he, as usual for this event, came armed with an acoustic guitar and some jokes.
This first story is ripped from the headlines: On the New Jersey Turnpike a truck was hijacked by a group of thieves. A truck full of Viagra. The New Jersey state police are now looking for a group of hardened criminals.
This was the introduction for "Working on the Highway" [video], a rollicking, loose version of the song.
While playing the familiar intro to "Growin' Up" [video], Bruce told a short story (combined with a joke) about the early days of the E Street Band.
When we first started out, the E Street Band and I stayed in some funky hotels. At first it was just six guys in a Chevy driving 13 hours between shows. We'd pull up on the side of the road and sleep in the car. Then we started in staying in little motels by the side of the road. I called down to the desk one night at a place we were staying and, I said, "I got a leak in my sink." The guy said, "Go ahead."
Midway through the song Bruce delivered another joke:
Sometimes I sleepwalk. I woke up the other morning and I rolled over and I said to Patti, "It happened again last night. I got up and I went to the bathroom. God turned the light on for me, and when I was finished God turned the light off." She said, "No, no, you were just pissing in the refrigerator."
With the song finished — and the crowd admonished for its poor attempts to sing along ("Not bad. Not good. Kinda sucky.") — it was time for the next bit of comedy from Mr. Springsteen:
There's a guy sitting next to a nice-looking woman on the airplane. She's reading something. He asks, "What are you reading?" She says, "I'm reading a book about how you get the most sexual satisfaction. According to the book, Native Americans and Polish men are the world's greatest lovers." Then she goes, "Hi, my name's Jill. What's yours?" He says, "Flying Cloud Kowalski."
Calling Patti Scialfa onto the stage, Bruce introduced a lovely duet version of "If I Should Fall Behind" [video] by saying, "We want to do this for the families, the families of our vets tonight."
As Patti exited the stage, Bruce delivered the final joke of the night:
Guy gets pulled over by the side of the road. He has a lot of knives in the backseat of his car. State trooper says, "What's with all the knives?" The guy says, "I'm a juggler. I'm on my way to a show, these are my instruments." The trooper says, you're going to have to prove it to me, step on out by the side of the road and let me see what you can do. So the guys comes out and he starts juggling the knives. Guy passes by and says, "I'm sure glad I quit drinking — look at the test they put you through!"
"Born in the U.S.A." [video] was next, the bluesy 12-string arrangement made even more powerful with the front rows filled with injured veterans.
After finishing his five-song acoustic set with "Dancing in the Dark" [video], Bruce began playing a riff on an electric guitar that was up for auction [video] to raise additional money for the Bob Woodruff Foundation. When the bidding stalled at $60,000 Bruce promised a one-hour guitar lesson, which drove the bidding up to $250,000. Further enticements included a lasagna dinner at his house, a ride around the block in the sidecar of his motorcycle, and the very shirt off his back. Two competing bidders eventually negotiated a deal where they would each pay $300,000 and each would receive the prizes. With the bidding complete, and $600,000 raised, Bruce sang a few bars of "Mystery Train" to close the show.
- November 7, 2014 - Todd Draper reporting - photograph by William Borner


OUTLAW PETE COMES TO LATE NIGHT TELLYVISION
Tune in to The Daily Show this Monday night on Comedy Central to catch guests Bruce Springsteen and Frank Caruso talking about their new picture book... and act fast to guarantee your copy signed by Frank!
- November 6, 2014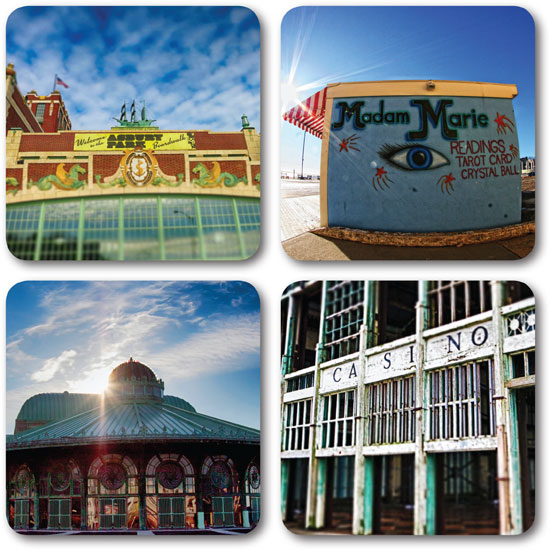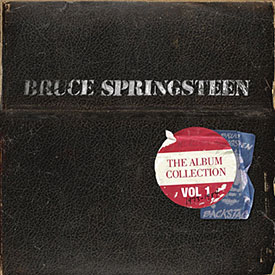 ORDERING LINES NOW OPEN FOR THE '73-'84 REMASTERS BOX
Pre-order from Backstreet Records for our sale price + a bonus gift!
Bruce Springsteen: The Album Collection Vol. 1 1973-1984 is just weeks away, with brand new remastering of the first seven Springsteen albums — a long awaited effort, in our circle of Bruce fans. For details on the release and the process, see our recent interview with Bob Ludwig.
We're taking pre-orders now: save $10 off the list price when you order the compact disc box, and $45 off when you order the vinyl box from us.
Plus: Every pre-ordered copy of this box set from Backstreet Records will come with a free set of four beverage coasters, pictured above — just the thing as you pour yourself a drink and sit down to experience the new sound on your favorite records. With the box taking us back to Springsteen's very first album, we've put together our own Greetings from Asbury Park, teaming up with Jersey Shore photographer Mark Krajnak for four views of boardwalk life. Only from Backstreets, and only as a bonus item when you order Bruce Springsteen: The Album Collection Vol. 1 1973-1984 on vinyl or CD. Thanks for supporting us!
- November 5, 2014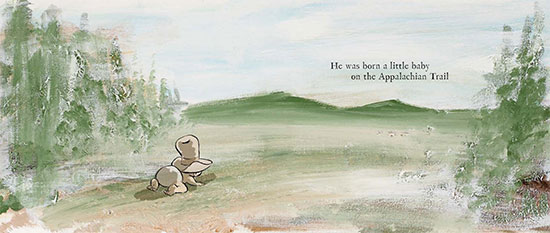 E STREET RADIO LISTENERS, CAN YOU HEAR ME?
Interview with Springsteen and artist Frank Caruso tomorrow on SiriusXM
Wednesday at 11am, tune in to Live From E Street Nation to hear an interview with Outlaw Pete co-authors Bruce Springsteen and Frank Caruso. Pre-taped with host Dave Marsh, the interview will also air during Jim Rotolo's The Wild & the Innocent program, Friday night at 7pm. If you miss either one, E Street Nation repeats Sunday at 7pm, and Wild & Innocent reairs Sunday at 11am. All times are Eastern, all on SiriusXM channel 20.
Springsteen and Caruso also talk Outlaw Pete with the Washington Post ("Bruce Springsteen on 'Outlaw Pete' and not sheltering kids from the realities of life"): On the phone, [Springsteen] describes the book as a cross between the spaghetti westerns of Sergio Leone and Goodnight Moon."
Now that the book is officially out, Frank will be signing copies for us very shortly... order now to guarantee yours!
Pre-order Outlaw Pete now to have yours signed by Frank Caruso
- November 4, 2014


I CAME TO DANCE
Nick Mead, director of the Clarence Clemons documentary Who Do I Think I Am?, was recently in Arizona where he spent a little quality time with Nils Lofgren. One result of that visit is this new video showcasing yet another of Lofgren's many talents. "I said, 'We're gonna be there with all this equipment, is there anything you wanna do?'" the director tells us, "and Nils said, "Yeah — tap dance."
The track, "You in My Arms," can be found on Nils's new 10-disc box set, Face the Music. And some good news: after being sold out for months, Face the Music is available again from Backstreet Records.
- November 3, 2014

NEW ONLINE SURVEY OF SPRINGSTEEN'S WOMEN FANS
Calling all female fans: researchers in the Department of Clinical Psychology at Antioch University New England are interested in your thoughts and feelings about Bruce Springsteen as a musician, and the impact of his music on you.
Lorraine Mangione, Professor of Psychology at Antioch, and collaborator Donna Luff, a writer and sociologist, both longtime fans themselves, noticed that the perspectives of women have been relatively under-explored in academic writing about Springsteen fans. Yet, academics, and others, have had plenty to say about Springsteen's writing on women over the years. Lorraine and Donna want to add the voices of female fans themselves. If you would like to take part in their survey, you can do so from the link here.
The survey takes about 20 minutes to complete, and all information collected will be anonymous. Mangione and Luff will use the results of the survey to better understand the effect of Springsteen's music on women fans, current gender roles, and the possibilities for psychological growth through involvement in music. The survey results will form the basis for a chapter in a forthcoming book on Springsteen.
- November 3, 2014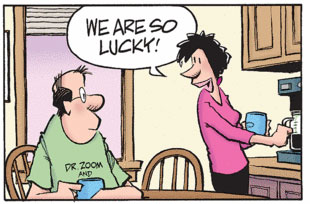 CHANGE YOUR SHIRT
Some fun Easter eggs in yesterday's Zits comic strip by Jerry Scott and Jim Borgman... keep an eye on Dad's shirt (and his coffee mug, too) for a few bands you might recognize.
This isn't the first Springsteen reference from Scott and Borgman — the Boss provided some soothing balm on August 11, too.
- November 3, 2014

MORELLO RELEASES "MARCHING ON FERGUSON" DOWNLOAD
Free mp3 to raise donations, awareness for Ferguson October
Tom Morello's first official release after recording and touring with Bruce Springsteen and the E Street Band has been made available as a free mp3 download. "Marching On Ferguson" is a song that Morello wrote and performed immediately following the fatal shooting of Michael Brown by a Ferguson, Missouri police officer. Click here to read some of Morello's recent comments on recording the song and the politics behind it.
An mp3 download of Morello's recording of "Marching On Ferguson" is available free of charge with all voluntary donations going towards the legal fund created for those arrested in the protests demanding change in the St. Louis area. The track is available at the web hub for Ferguson October, the initiative that planned last month's protests and is working to launch a national movement to end police violence. It can be downloaded here.
Morello, who also contributed distinctive guitar work to the High Hopes studio version (and Jackson Browne's Musicares tribute version) of "American Skin (41 Shots)," recently had this to say about his new track: "100% of the donations from 'Marching On Ferguson' will support defending the protestors in the Ferguson area who have faced attacks, wrongful arrest, and violence from the police. I've witnessed countless incidents of racially motivated police brutality in my lifetime and it's time to say 'Enough!' in the name of all those wrongfully killed and abused. For all the courageous men and women raising their voices against injustice in Ferguson, and beyond, give 'em hell. This song is for you."
- November 3, 2014 - Shawn Poole reporting

REDRUM INCORPORATED
How fitting that Stephen King's first extensive interview in years, with Rolling Stone, was posted online yesterday on Halloween. It may also come as little surprise, Dear Constant Reader, that the subject of Bruce Springsteen came up:
What's the best concert you ever saw?
Springsteen. I went to see him at the Ice Arena in Lewiston, Maine, in 1977. He played for about four hours. It was fantastic. There's so much energy, so much generosity in the show, and so much real life in the music. He was totally athletic, and he'd jump into the crowd, lay on his back and spin around. He was a great showman.

Do you respect him as a storyteller?
I respect him as a songwriter and the insight in his songs. My favorite album of his is Nebraska. I knew from the beginning of "Atlantic City" that it was amazing. He had really grown as a songwriter. He's done stuff in music that nobody else has done. That line in "The River," "Now I just act like I don't remember, and Mary acts like she don't care." Let's put it this way, it's a long way from "Palisades Park" by Freddy Cannon.

I feel like you and Bruce would both be doing what you're doing, even if you weren't paid for it.
Yeah, I think it's fair. And it'd be fair to say that we were both self-taught with a lot of ambition, a lot of drive to succeed, because I have that in me too. I have this one thing that I can do, and that's something Bruce expresses in a lot of his music.
- November 1, 2014